Essential Phone, the first smartphone from Android Co-Founder Andy Rubin, has been revealed. The smartphone is a combination of edge-to-edge design seen on this year's Galaxy S8 and LG G6, paired with modular brains of the Moto Z series. The company will also be launching a modular accessory system, including a 360-degree detachable camera, and an Amazon Echo-like speaker running a new operating system called Ambient OS.
The Essential Phone features a 5.7-inch edge-to-edge display that wraps around the front camera. The phone has no branding on it and is built with a combination of titanium and ceramic alloy. The handset promises to be sturdy in terms of build quality and is powered by Qualcomm's Snapdragon 835 processor. The phone houses 4GB RAM and 128GB storage. It will first become available in the US and will retail unlocked for around $699 (Rs 45,197 directly converted).
Like most other Android flagships, Essential's first smartphone also features a dual-rear camera setup, with one colour sensor and one monochrome sensor. The implementation is similar to the one found on Huawei's P series and the company claims that the monochrome sensor will be able to absorb more light in low light situation for better shots. There is also an 8MP front camera capable of recording 4K video.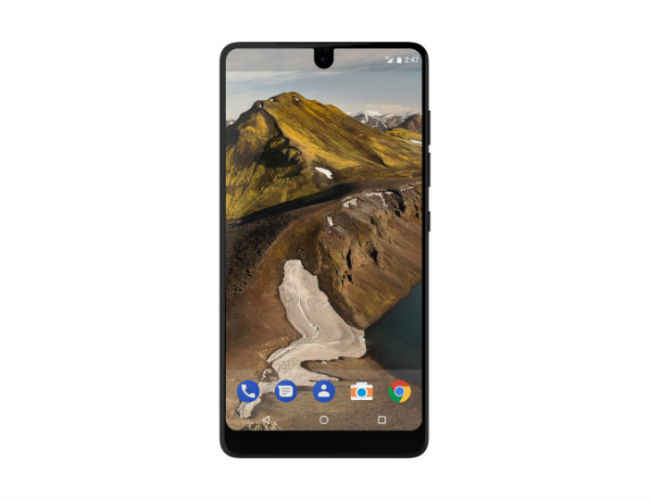 With the Essential phone, Andy Rubin's company has thrown in its own version of modularity. The smartphone features magnetic pogo pins placed next to the camera sensor that can attach to a 360-degree camera accessory no larger than the human thumb. The company is planning an ecosystem of accessories, similar to MotoMods. Essential will also offer a charging dock that will connect via magnetic pogo pins.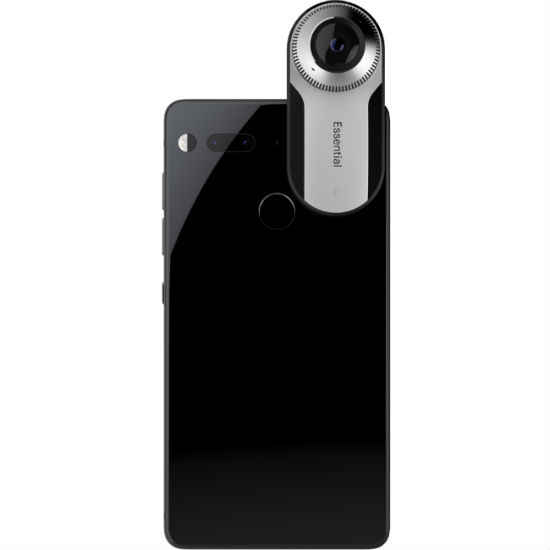 It's 2017 and the Essential Phone is also ditching the 3.5mm audio jack. Instead, It will ship with a headphone dongle out of the box, so you now have one added accessory to carry with the phone. The Essential Phone is currently being revealed in the form of press photos and the phone will be showcased at the Code Conference later today, where Andy Rubin is expected to share more information about the device and its other accessories. The smartphone seems promising with an edge-to-edge design, flagship specifications and a snap-on accessory ecosystem, but it will be hard to sell in a market currently dominated by Samsung and Apple.
For more technology news, product reviews, sci-tech features and updates, keep reading Digit.in or head to our Google News page.