An article describing the specifications of the Dell Looking Glass, Dell Aero, and Dell Streak 5
It seems that the Dell dam has broken, for the leak is turning into a flood…Yes sir, here comes more:
Dell Looking Glass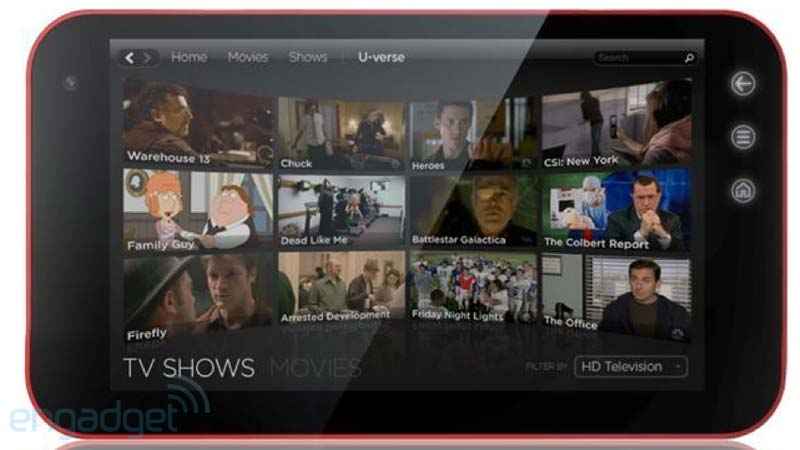 Dell Streak 7 will be called the Dell Looking Glass and has a confirmed shipping date of November 2010. It is a tablet that will run on Android 2.1 and a Tegra 2 processor, and feature a 7-inch TFT WVGA screen with an 800x480 resolution. Apart from full Flash support, it one ups the iPad with its integrated 1.3MP camera, and massive 4GB RAM. Find specifications below:
CPU: Nvidia T20
OS: Android 2.1 Éclair
Screen: 7-inch TFT WVGA 800x480 capacitive multi-touch
Form Factor: Tablet touch screen
Camera: 1.3MP FF WebCamera
Browser: Android Web Kit
Video: H.263/H.264, 3GP, MPEG4, WMV, FLV
Audio: MP3, WMA, AAC, AAC , eAAC , AMR, Midi, WAV
Messaging: POP3, IMAP4, IMAP Idle, Webmail, IM, SMS, MMS, Microsoft Active Sync
Memory: 4GB DDR2 SDRAM
Storage: 4GB NAND and up to 32GB microSD (SDHC)
Connectivity: WiFi 802.11/b/g/n, Bluetooth v3.0 EDR, USB 2.0
3G: Modular HSPA 3G modem (mini card type)
TV tuner: Optional DTV module (ATSC/ATSC-MH/DVB-T)
Weight: 500grams
Dimensions: 198x130x12.75mm
Battery: 2100mAh
Misc: G-sensor, e-compass, A-GPS, 30 pin USB Docking connector
Accessory: Charge & Sync Cable, Stereo Handset, PSU
Dell Aero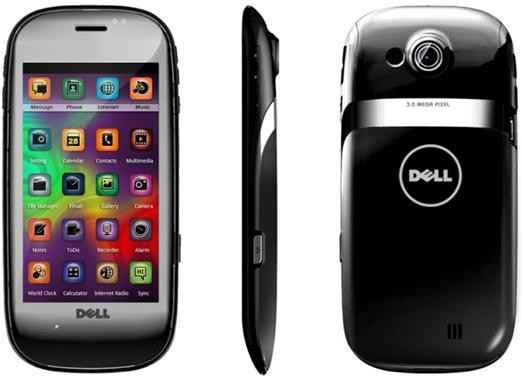 Dell Aero was part of the flood, and apart from confirming some interesting new features, we can give you the complete specifications. New features include the handwriting support with capacitive stylus, on-device photo-editing, QuickOffice preloaded, and a refresh from Android 1.5 to 2.1 between Q3 and Q4 this year, which will also include GMS apps, IM in the from of AIM and MSN, and new calendar, email, music, and picture gallery widgets.
CPU: 624MHz Marvell
Screen: 3.5-inch nHD 640x360
Weight: 104g
Dimensions: 58x122x11.7mm
Form Factor: Tablet touch screen
Network: Quad band EDGE/UMTS/GPRS/HSDPA 3.6Mbps
Camera: 5MP Auto focus, flash, digital zoom,
Messaging: POP3, IMAP4, IMAP Idle, Webmail, Microsoft Active Sync, Gmail, SMS, MMS
Connectivity: USB 2.0, WiFi 802.11 b/g, Bluetooth v2.0 EDR, A2DP, HAP, AVRCP
Browser: Webkit (Android)
Audio/Video: OTA streaming (Windows DRM protected), AAC, AAC , eAAC , MP3, WMA, MPEG, MP4, 3GPP, Midi, H.263/H.264,
Input: irtual keyboard, user dictionary, handwriting recognition, capacitive stylus, multi-touch
Misc: Flashlite, GPS, A-GPS, SUPL, Control Plane, QuickOffice Document Viewer/Editor, social networking sync with calendar and address book
Dell Streak 5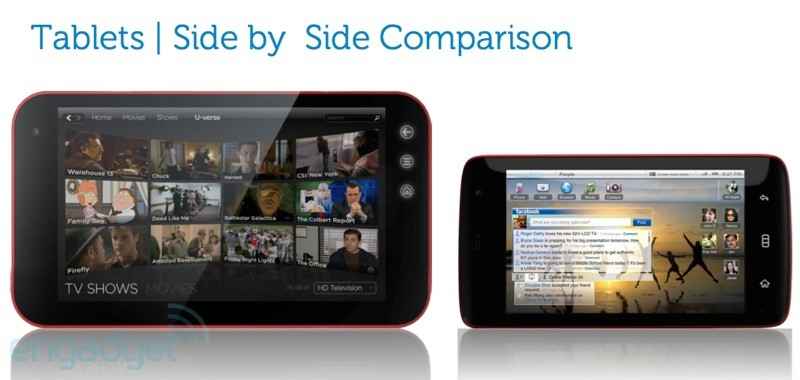 Specs straight from the source are revealed below. What else has been discovered about this much-awaited device? It will get an Android 2.1 update in September, and no, exact release dates are not known, apart from "summer". The spare battery will be worth $55.
CPU: 1GHz QSD 8250 Qualcomm Snapdragon
Screen: 5-inch WVGA in-cell TFT LCD (800x480) capacitive multi-touch
OS: Android 1.6 Donut upgradeable with OTA to Android 2.1 Éclair
Camera: 5MP rear-facing AF, VGA front-facing
Network: UMTS/GSM/EDGE/HSDPA 7.2Mbps/HSUPA 5.76Mbps
Connectivity: WiFi 802.11b/g, Bluetooth v2.1 EDR, USB2.0
Video: H.263/H.264, 3GP, MPEG, WMV
Audio: MP3, WMA, AAC, AAC , eAAC , AMR, Midi, WAV
Messaging: SMS, MMS, Email, IM
Browser: Webkit (Android)
Memory: 512MB ROM, 256MB SDRAM, 2GB user non-accessible microSD
Storage: microSD up to 32GB, 8GB/16GB/32GB pre-installed available
Weight: 220g
Battery: 1530mAh
Misc: Ambient light sensor, proximity sensor, accelerometer, e-compass, GPS, capacitive sensor keys
Accessories: Data cable, stereo headset, home dock with HDMI Out, and chargers (travel, wall, car)