Corning has unveiled the next generation of Gorilla Glass called Gorilla Glass 6. There is no information on when we will see Gorilla Glass 6 on smartphones, but it is expected to make its debut before the end of the year, possibly on the Samsung Galaxy Note9. Corning claims that Gorilla Glass 6 can survive 15 drops from 1 meter onto rough surfaces, and is up to two times better than Gorilla Glass 5. Coming to the scratch resistance, it remains the same as the previous generation - Gorilla Glass 5.
"As consumers become more dependent on their smartphones, the opportunity for potentially damaging drops is also on the rise. Now more than ever, it's critical that the cover glass provides outstanding protection," said John Bayne, Vice President and General Manager, Corning Gorilla Glass. "Corning Gorilla Glass 6 improves upon Gorilla Glass 5 by surviving drops from higher heights, but, more importantly, has been engineered to survive multiple drops."
In addition to Gorilla Glass 6, Corning also announced Gorilla Glass DX and Corning Gorilla Glass DX+. Gorilla Glass DX and Gorilla Glass DX+ are meant for wearable devices like smartwatches. DX and DX+ feature an antireflective property that improves optical clarity and scratch resistance, while maintaining the toughness and touch sensitivity of Gorilla Glass.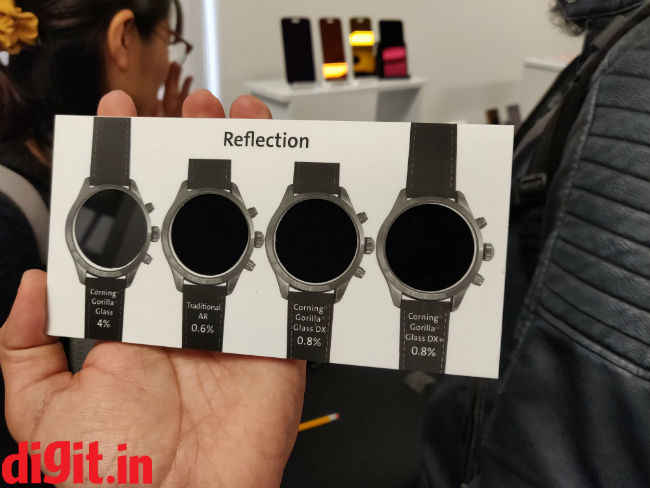 "We have surveyed more than 85,000 global consumers over the past seven years, and we discovered that nearly 50 percent cited readability as a highly desired feature in a cover glass," said Scott Forester, Division VP, Marketing and Innovation Products, Corning Gorilla Glass. "But we also know that consumers don't want to sacrifice the scratch resistance and durability that they've come to expect. Gorilla Glass DX and Gorilla Glass DX+ address this challenge by delivering outstanding readability combined with best-in-class scratch resistance and the inherent toughness of Gorilla Glass, making them ideal for today's advanced mobile displays," he added.
Comparing the DX and DX+, the key difference between the two is the level of scratch resistance. Gorilla Glass DX features the same scratch resistance of Gorilla Glass while Gorilla Glass DX+ has superior scratch resistance.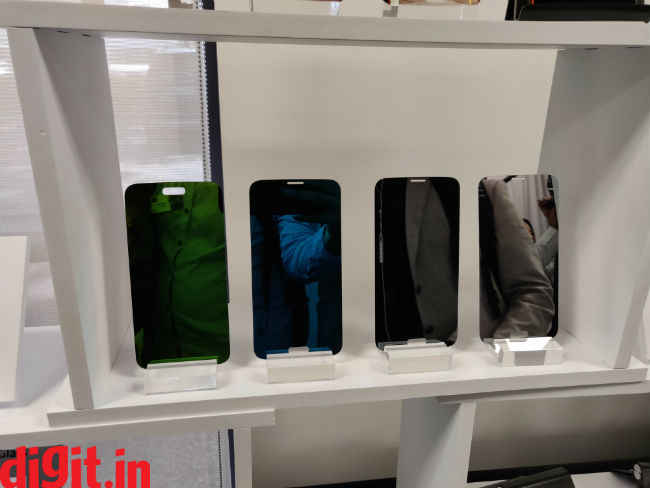 Different colours on Gorilla Glass
At the launch event of Corning Gorilla Glass 6, we had a chance to check out the Gorilla Glass' ability to display new designs and textures. Called Vibrant Glass, the concept was first introduced in 2016. With Gorilla Glass 6, Corning showed off some really cool samples of glass panels, the texture of which can be made to feel like wood or even snake skin by using Corning's proprietary process. This could make for some good looking smartphones in the future if device manufacturers embrace the technique.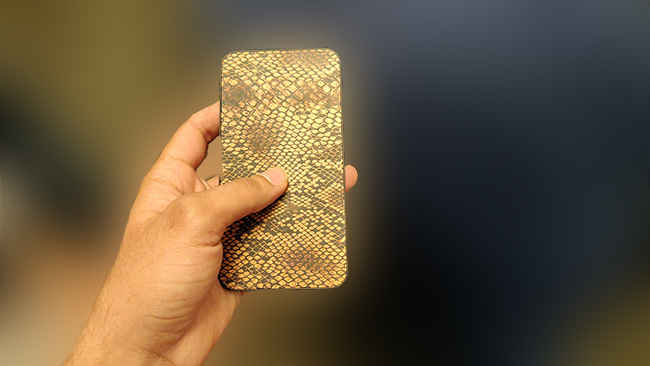 Snake skin design on Gorilla Glass
These Lenovo laptops were on display at the Gorilla Glass 6 launch event and showed the ability to print on glass. The print is on the inside of the glass and not on the surface that you touch, so that's an interesting point to note.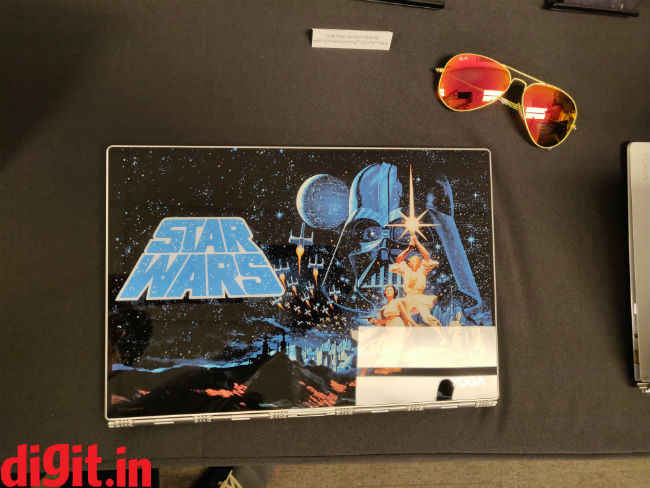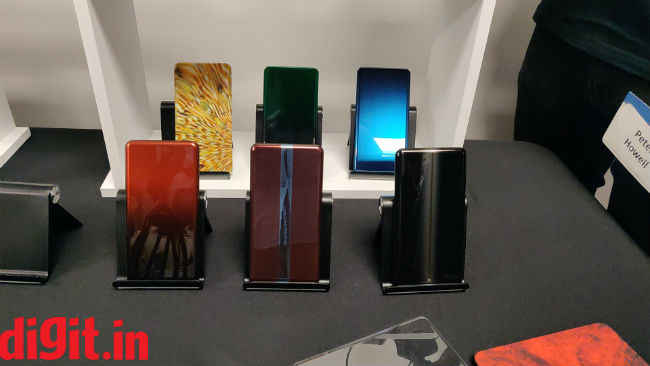 Different designs on Gorilla Glass
For more technology news, product reviews, sci-tech features and updates, keep reading Digit.in or head to our Google News page.