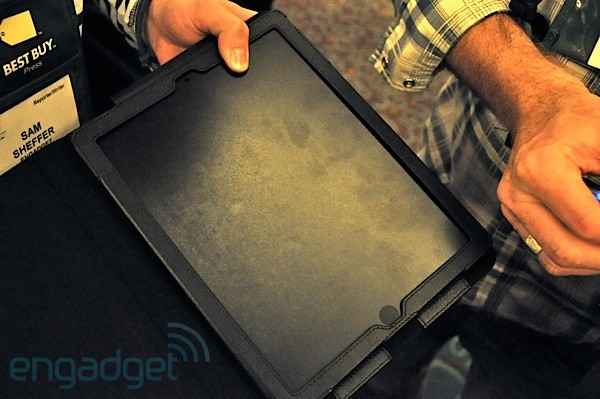 [RELATED_ARTICLE]Close on the heels of iPad 2 rumours doing the rounds of the tech world, an iPad 2 case was spotted at CES today. Engadget managed to get some photographs of the alleged iPad 2 case which had housed a mockup iPad 2 within it. Dexim, which makes Apple accessories is the company behind this case. The case seems to confirm some rumours around the iPad 2 as it has a back facing as well as a front facing camera hole. The mockup iPad 2 was also found to be slightly thinner than the iPad that was offered to be placed in the case, thus confirming the rumour of a slimmer iPad 2.
The unique thing about the case is the ability to house a Bluetooth keyboard which can be attached to the flap facing the one holding the tablet. You have the flexibility to choose between a physical keyboard or just stick to the touchscreen.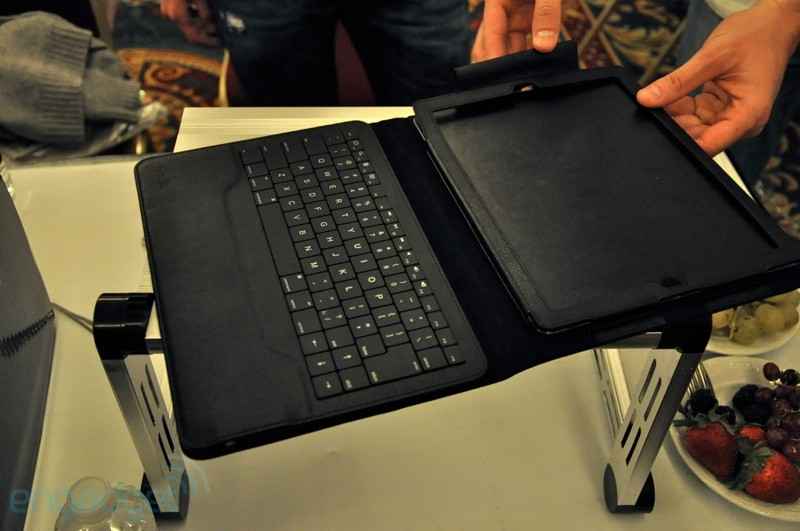 Rumours around iPad 2 cases have also been floating around for quite a while now. Commercial sites like Alibaba, which had images of such cases, were requested to remove the information about the cases. But the confidence to actually showcase a tablet case at CES, when the tablet itself is yet to be launched, does give some weight to the rumours around the iPad 2 design.
Source : Engadget