An article detailing the new features of the new BlackBerry OS 6.0.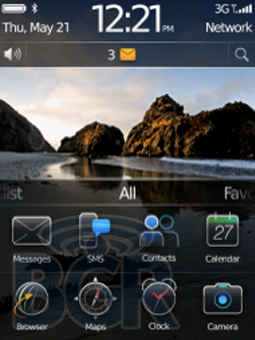 The BlackBerry OS 6.0 has been revealed to the public with details and screenshots, and it certainly sports a fluid and snazzy interface, system-wide multi-touch gesture support, an enhanced homescreen, and a new music player and WebKit browser.
Interface - new features:
Pop-up options or modal context meny (up to 9 options)
Enhanced Messaging GUI
Enhanced Music Player GUI (Cover Flow style album art)
Enhanced Browser GUI (pinch-to-zoom)
Enhanced Picture/Video Gallery GUI (optimized thumbnail view)
System-wide gesture-based multi-touch support
Kinetic scrolling
WebKit-based browser - new features:
Tab-switching
Favourites
Inbox - new features:
Facebook/Twitter/RSS integration
Homescreen - new features:
Page view (up to 6 pages)
App shortcuts
These features and screenshots look great, but so far, no proper release date has been set, or a list of compatible/new devices published. We do know that it will be around June/July, and further information will come at the BlackBerry WES 2010 at the end of April.