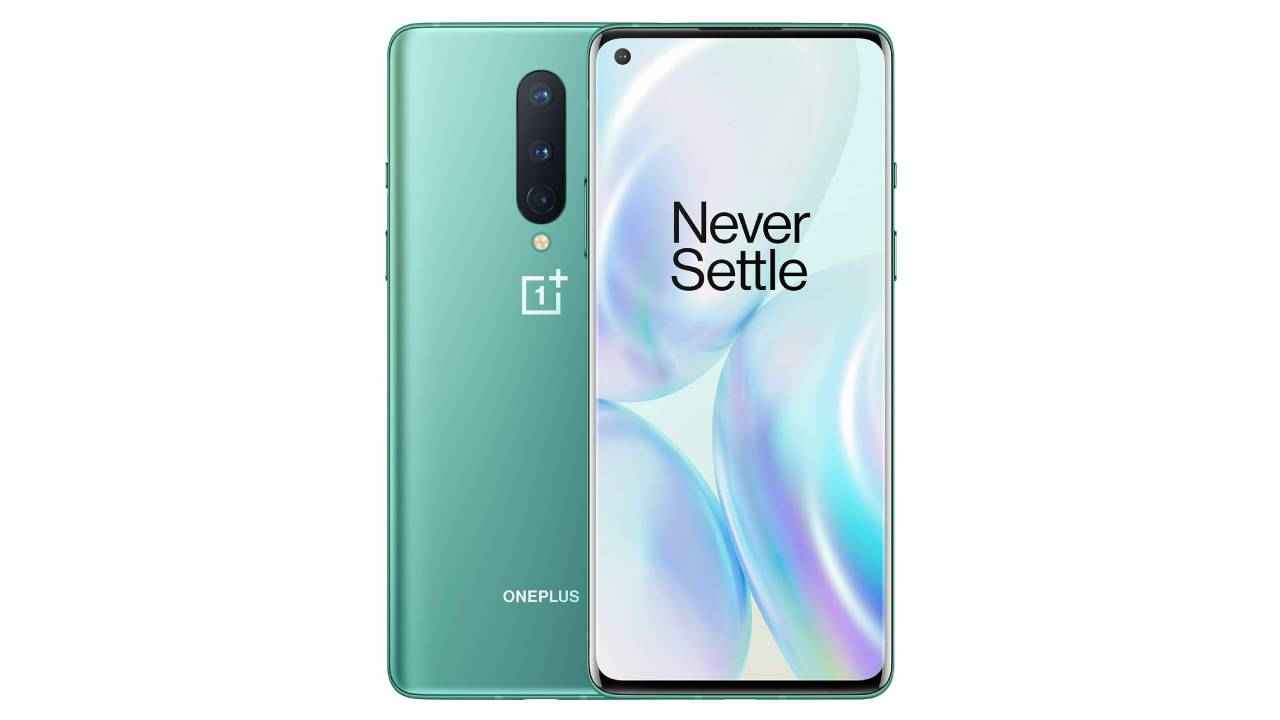 Tired of slow file transfers and app launches? UFS 3.0 storage, one of the latest tech updates to hit the smartphone market, aims to increase the speed of the internal storage drive. This translates to quicker app installations and launches along with a smoother file sharing experience. If you're on the lookout for a new smartphone, you should definitely consider the following models that come with fast UFS 3.0 storage.
OnePlus 8 Pro
If you are looking for a smartphone for high-end gaming with fast graphics, then the OnePlus 8 Pro should do you justice, as its display supports refresh rates up to 120Hz. Thanks to this, you should be able to enjoy an accurate visual output even when the content has fast-moving visuals. Furthermore, the 6.78-inch display has a pixel density of 513ppi, which should deliver a good viewing experience with detailed picture quality. Also, the smartphone has a UFS 3.0 storage system, which means you should be able to transfer heavy files in an instant. The powerful Qualcomm Snapdragon 865 used in this smartphone, further aids the performance of the device.
OnePlus 7T Pro
The OnePlus 7T Pro should be able to give you a fast and smooth experience even while dealing with a heavy file or application, thanks to the efficient UFS 3.0 storage technology that promises 2x faster speed. As it is equipped with a Qualcomm Snapdragon 855 Plus processor, you can expect the system to run quickly and smoothly with minimal lag while your games load. The 8GB RAM along with OnePlus' unique customisations should make the phone smooth to use. However, if you want your smartphone to be your central gaming hub, then keep in mind that there's a 12GB RAM variant as well. This is ideal if you want to install and play even the heaviest of games available on the Play Store.
Samsung Galaxy Note 10
The flagship phone from Samsung, the Samsung Galaxy Note 10, is one of the top choices in the market when it comes to the near-instant transfer of heavy files thanks to its UFS 3.0 storage. The device has a 2.7GHz Exynos 9825 octa-core processor. The smartphone comes with the S-Pen stylus for you to work on various applications and multitask with ease, making this a good option for working professionals who love being productive during their commute. Don't worry about the battery dying too quickly if you use it for gaming or watching films as the phone comes with a 3500mAh lithium ion battery that should last for a fair portion of the day.
Samsung Galaxy S20+
Here is a smartphone that uses a powerful Exynos 990 octa-core chipset, which should deliver a robust performance under most scenarios. It is further aided by an efficient 8GB RAM and an internal memory of 128GB to deliver a smooth user experience, even while using heavy files or apps. Speaking of heavy files, this smartphone supports UFS 3.0 storage, thus enabling you to transfer such files in a matter of seconds. Furthermore, it sports a big 6.7-inch Super AMOLED display, which should allow you to enjoy a visual experience with bright and vivid colours. Finally, it has a 4500mAh battery, which powers the smartphone throughout the day under optimal use, as per company claims.