After launching a complete range of Zenfone 2 phones in the past six months, Asus might have yet another phone up for launch. Asus' online retail partner, Flipkart, has listed a new Zenfone, namely the Asus Zenfone Go, on its website. Going by the name itself, it might not be a part of the current range of Zenfone 2 smartphones, which the company has already announced 14 phones till now.
The Asus Zenfone Go, is powered by a MediaTek SoC, which is a first since all past phones under the Zenfone badge have been powered by a Intel or a Qualcomm SoC. The Zenfone Go bears ZC500TG as the model number which recently got listed on Asus' website. Running through the specs on the listing page, we find that it is powered by a MediaTek MT6580 SoC. This is a 1.3GHz quad-core processor, which was recently seen on the Lava Iris X1 Selfie. The Zenfone Go is featuring 2GB of RAM, and will come with 8GB and 16GB storage options with microSD card support.
The new phone also shares some similarities with the original Zenfone 5, as the Zenfone Go sports a 5-inch 720p display. There is an 8MP camera at the back and a 2MP front-facing camera as well. The phone won't support 4G, which is a bit disappointing since most smartphones spot 4G capabilities, even those under the 6K price point . The phone does come with dual-SIM capabilities and will be running on Android Lollipop 5.1 out of the box. There is a 2070 mAh Li-Polymer battery powering the phone.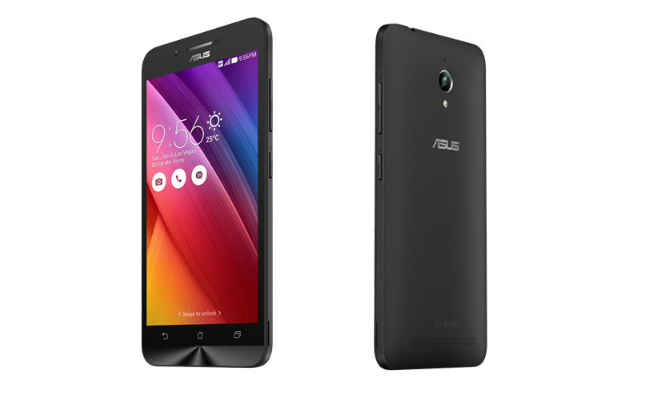 Going by the spec sheet, it is expected that the Asus Zenfone Go might get priced under the Rs. 10,000 mark. In that price-conscious segment, there are a plenty of contenders which will be giving a tough competition to this yet-to-be-announced phone.
Asus has been on a roll recently and has come out with 14 Zenfone 2 phones in total. There are multiple variants as well. There is the original Zenfone 2, Zenfone Selfie, Zenfone 2 laser, Zenfone 2 Max, and the Zenfone 2 Deluxe. Coming back to the Asus Zenfone Go, prices and availability have not been revealed yet, but we expect it to come out officially quite soon.