According to reports, Apple is prepping a 12.9 inch tablet expected to be launched in October 2014 aimed at North America's educational market.
Reports have surfaced following reports from last month citing that Apple's Asia supply chain Quanta supplier has bagged a contract for mass production a larger sized iPad for late 2014. There are also rumours that Apple is assessing the possibility of ditching the 11 inch MacBook Air with a larger iPad.
Meanwhile, there are also rumours of a larger iPhone, reports have surfaced indicating that Apple is tweaking with a design which has a 4.9 inch display which could debut in 2014. Apple earlier increased the size of the iPhone screen back in 2012, when the iPhone 5 featured a 4 inch screen.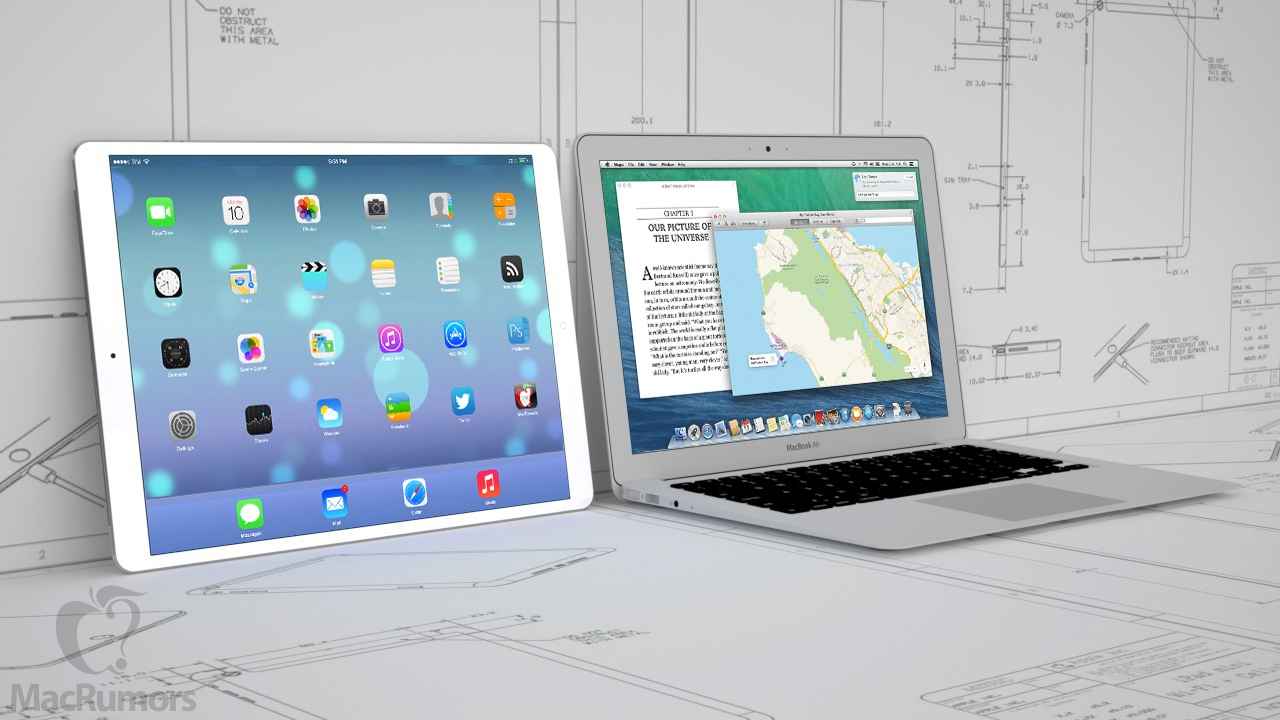 In the meantime, rumours of an iWatch have also surfaced, with Apple planning to release a 1.3 inch and a 1.7 inch display size of the watch for men and women.
As we are well aware of the fact that Apple generally avoids following trends, instead it sets new ones and comes up with new product categories. An iPad with a nearly 13 inch screen could thwart the current trend of smaller tablets and phablets dominating the global market place.
What are your thoughts on a 13 inch iPad, do let us know in the comments section below.
Source: Macrumours