Want to modernise your banking loan application?
Build an application that analyses credit risk with #IBMCloud Pak for Data on #RedHat #OpenShift
Click here to know more
Advertisements
Apple is aiming for a new display patent. The new type of display is expected to wraparound the edges of the smartphone giving it a higher viewable area overall. The patent on the display also aims to remove the physical home button from the iPhone.
The new display technology will not be limited to flat surfaces, which is a limitation with current LCD displays. At CES 2013, we saw a glimpse of what curved displays can do. Samsung showed off its curved displays at the event, showcasing some impressive features such as the ability to show notifications at all times, and more.
The Associated Press reports, "Apple Inc.'s patent filing shows a phone similar to a flattened tube of glass, inside of which a display envelops the chips and circuit board. This allows "functionality to extend to more than one surface of the device," the filing said. The design also means there's no frame or bezel surrounding the display, meaning it can take up more of the device's surface area."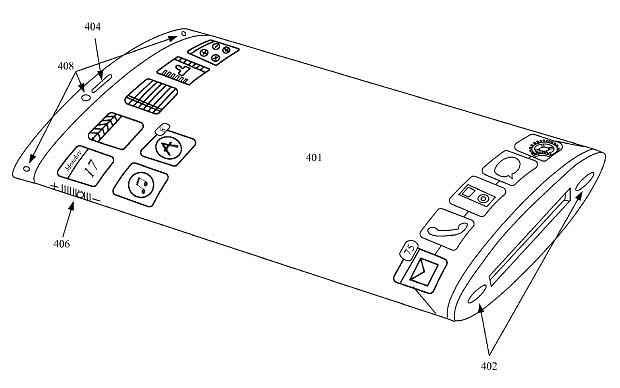 With the wraparound display, the smartphone's display will not have a bezel, which means that the front of the device will entirely made up of the display. The Nexus smartphones and tablets from Google have already eliminated the need of a physical button on the face of the smartphone. On the Nexus 4 with Android 4.2.2, you can swipe at the edge of the display to access lock screen widgets. Swiping at the edge of the display when the smartphone is locked does this. This is a simple example of gestures used by interacting with the edge of a smartphones display. With wraparound or curved display, the possibility of displaying information and interactions are numerous.
Apple filed for the patent in September 2011 and has just gone public. Is it possible that the wraparound display will make an appearance on the anticipated iPhone 5S?
Source: Financial Express