#IBMCodePatterns, a developer's best friend.
#IBMCodePatterns provide complete solutions to problems that developers face every day. They leverage multiple technologies, products, or services to solve issues across multiple industries.
Click here to know more
Advertisements
The Cupertino giant, Apple, has applied for a patent with the US Patent and Trademark Office. An abstract of the applied patent is as follows:
"Integrated touch sensor and solar panel configurations that may be used on portable devices, particularly handheld portable devices such as a media player or phone are disclosed. The integrated touch sensor array and solar cell stack-ups may include electrodes that are used both for collecting solar energy and for sensing on a touch sensor array. By integrating both the touch sensors and the solar cell layers into the same stack-up, surface area on the portable device may be conserved. In addition to being used for capacitive sensing, the integrated touch sensor and solar panel configurations may also be used for optical sensing."
This patent application suggests that the next iPhone/iPod Touch's battery may be solar chargeable. The panel that has been proposed in the patent serves a dual purpose. It can be used for capturing and converting light for energy as well as be used as the traditional touchscreen that we have come to love from the modern day smartphone.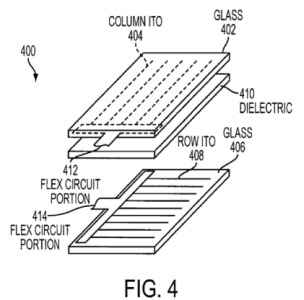 Today smartphones are getting really powerful with the specifications under the hood and the display on these devices is really gorgeous. But the disadvantage still remains that the battery life of the average smartphone today, especially in the top-end segment, pretty much sucks. There are very few smartphones that can last a hectic workday. Portable charging and wireless charging have made an appearance but these require users to purchase separate accessories and aren't all that convenient.
Since the launch of the iPhone 4S and the iPhone 5, Apple has been criticized for a lack of innovation and game changing factors in their products. Could a solar-powered iPhone be the next big thing? Or should we go old school and take a look at the traditional solar-powered calculator just for fun?
Source: Forbes