OnePlus TV 32Y1 - Smarter TV
Android TV with superior craftsmanship and elegant design - Buy Now
Click here to know more
Advertisements
Just days after the rollout of the latest version of iTunes, the iTunes 11, Apple has made the iTunes store live in a few more countries, including India.
From the screenshots, you can see that the iTunes India store is now live with a full-fledged range of music and movies. This is a part of the global rollout, which will see localized versions of iTunes store go live in Russia, Ukraine, Turkey, and possibly even Lebanon, Saudi Arabia, Bahrain and United Arab Emirates.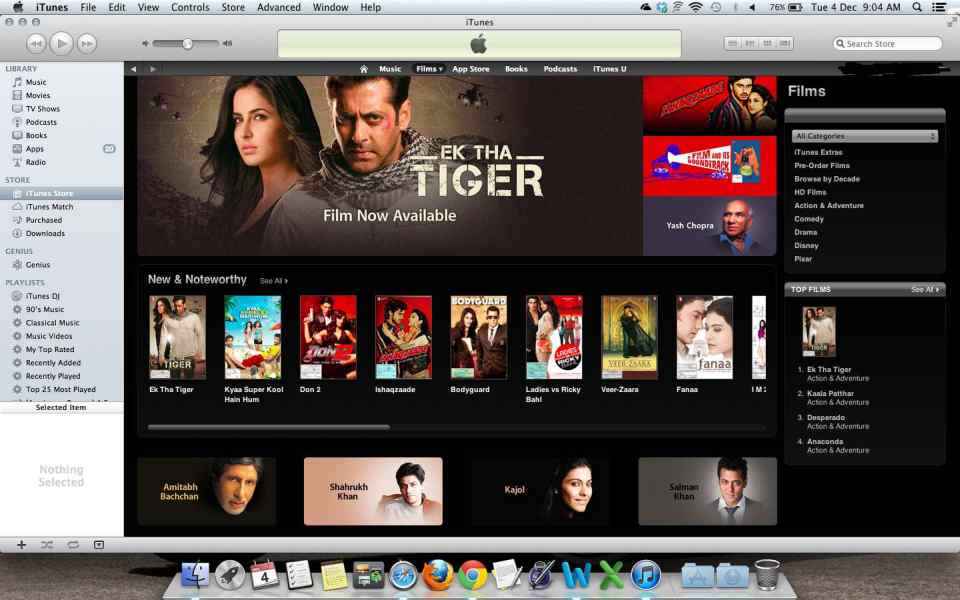 The prices for the music on the India version of the iTunes store are mentioned in Rs, and not in US$. From what we can see, all the latest Bollywood soundtracks seem to be available, suggesting no major labels are missing. There are quite a few movies available to buy or rent.
The launch of the India chapter of iTunes means Apple is now ready to take the store globally. This is good for the consumers, who can now utilize the cloud service to get the music on all iOS devices. But the more important thing is that Apple now seems ready to take the piracy issue in most markets head on, considering that this is pretty much a global release.
Also read,