The upcoming Apple iPhone 7 Plus may house a dual-camera imaging system, along with 3GB of RAM to power the additional processing required for the camera setup. Analyst Ming-Chi Kuo, by now famous for his iPhone predictions, stated at a call to investors that the iPhone 7 Plus would house a dual-camera imaging system with optical zoom capabilities, although the extent of optical zoom would be restricted by the phone's design and the camera housing.
The multi-lens system is expected to deliver the best imaging quality ever seen from a smartphone, according to the report. In 2015, Apple reportedly acquired Israel-based smart imaging company, LinX Computational Imaging Ltd., which specialises in creating depths of field in singular photographs, and combining them leads to creating a 3D photograph. LinX has been renowned for producing SLR-level photographs, even from smaller imaging sensors housed in smartphones. The technology also allows for better low light imaging, and faster shutter speeds in optimal lighting conditions.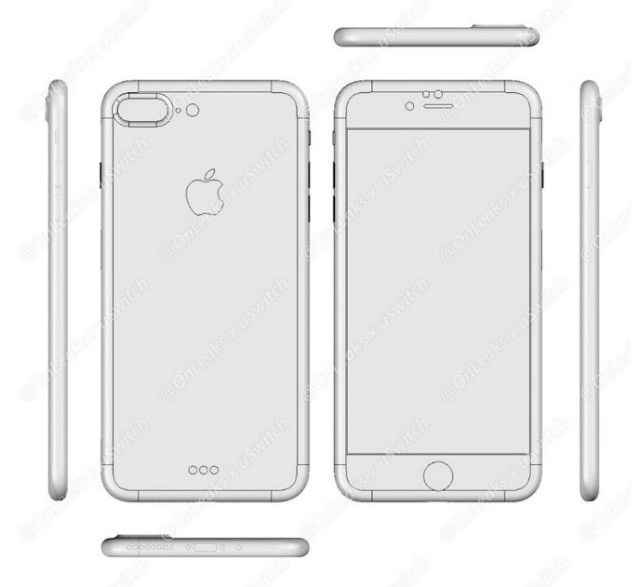 The recent report also matches the previously-leaked schematics of the iPhone 7 Plus, which showed a rounded-rectangle housing for the dual-lens setup. Schematics for the iPhone 7 revealed a single, circular camera housing, also falling in line with the latest report that the smaller, 4.7-inch iPhone 7 would have a single-lens imaging unit.
Initial rumours had suggested that Apple might unveil the iPhone 7 Plus in two variants - one with the dual-lens imaging system, and the other without it. However, Kuo's recent statement states that Apple may eventually use the dual-lens system on all iPhone 7 Plus variants. Apple is also expected to bump up the memory in the iPhone 7 Plus to 3GB, while the iPhone 7 is expected to continue with 2GB of RAM.
Kuo had initially stated that the iPhone 7/7 Plus may not have enough new features to excite smartphone buyers and boost Apple's sales. However, the new dual-lens imaging system with optical zoom will be a first for smartphones, and its reportedly SLR-comparable imaging quality may urge buyers to go for the new device. Kuo's latest estimates expect Apple to ship nearly 30 million iPhone 7 Plus units by end-2016 itself.
After reporting a drop in revenue for the first-ever time since 2003, Apple CEO Tim Cook had stated that the iPhone 7 will have features we did not know we needed. While the improved imaging system can be an alluring aspect of the iPhone 7 Plus, Apple may also come up with further improvements to rejuvenate its iPhone sales. The iPhone, launched in 2007, has become Apple's primary source of revenue over its lineup of products that include iPads, MacBooks and iMacs.