The wait is almost over! For anyone who has not paid insane amounts of money for an iPhone 5s and the iPhone 5c just yet, hang on. Apple has officially said that the two new iPhones will be officially available in India from November 1. Without doubt, this launch just before Diwali is possibly the perfect time to launch a product in India, owing to the festive shopping spree. This is a round of launches where the two iPhones will be launched in a dozen more countries on the same day, which include India and Mexico. No pricing details have been announced just yet. (Read more: Apple iPhone 5s) and (Read more: Apple iPhone 5c)
Incidentally, around 25 countries will get the two iPhones a few days earlier, on October 25. These include Italy, Spain and Russia.
The iPhone 5s, contract free, retails in the U.S. market at US$649 (16GB), US$749 (32GB) and US$849 (64GB). The contract free iPhone 5c retails at US$549 (16GB) and US$649 (32GB). We can only speculate what the India pricing might be, which is why we will hold on till an official announcement is made.
Apple says, "Every customer who buys an iPhone 5s or iPhone 5c at an Apple retail store will be offered free Personal Setup service, helping them customize their iPhone by setting up email, showing them new apps from the App Store and more, so they'll be up and running with their new iPhone before they leave the store. Customers can learn more about iOS 7 and their new device through new free workshops at all Apple retail stores worldwide." This could be a rather interesting add-on for new iPhone users, but for most existing users, surely this can be given a pass.
Phone 5s and 5c will be available on Friday, October 25 in Austria, Belgium, Bulgaria, Croatia, Czech Republic, Denmark, Estonia, Finland, French West Indies, Greece, Hungary, Ireland, Italy, Latvia, Liechtenstein, Lithuania, Luxembourg, Macau, Malta, Netherlands, New Zealand, Norway, Poland, Portugal, Reunion Island, Romania, Russia, Slovakia, Slovenia, South Korea, Spain, Sweden, Switzerland, Taiwan and Thailand.
iPhone 5s and 5c will also be available on Friday, November 1 in Albania, Armenia, Bahrain, Colombia, El Salvador, Guam, Guatemala, India, Macedonia, Malaysia, Mexico, Moldova, Montenegro, Saudi Arabia, Turkey and UAE. Both iPhone 5s and iPhone 5c are currently available in the US, Australia, Canada, China, France, Germany, Hong Kong, Japan, Puerto Rico, Singapore and the UK.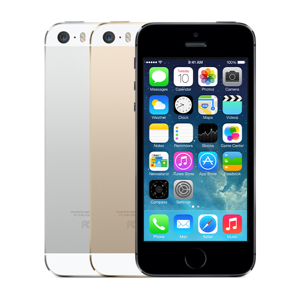 The iPhone 5c on the left, and the iPhone 5s on the right. Surely the golden colour will catch some attention!