According to rumours, Apple has released press invites for the upcoming Spring event. This year's event is themed around "Peek Performance". Although Apple has held the details about the possible products close to its chest, we expect a new iPhone SE 5G, a new iPad Air, and a Mac Mini at this online affair. It will be pre-recorded from Cupertino but live-streamed through Apple's YouTube channel on March 8 at 11:30 PM IST.
Apple Spring Event 2022: Expectations
The event is rumoured to be headlined by a new iPhone SE 2022 edition. This will be the third iteration of this iPhone series and hence called as iPhone SE 3 as well. Now, it is said to feature 5G support, making it the first iPhone SE 5G phone. But, what's not first or novel at this point would be the design of the device, at least as per the leaks and speculations. It could stick to the iPhone 8-ish look. That means a 4.7 inch LCD screen with a Touch ID button. Under the hood, it is likely to ship with an A15 Bionic chipset. There are also rumors that the iPhone SE 3 5G would be priced at $299, i.e., 100 US dollars cheaper than the 2020 iPhone SE. The latter's price would then come down to about $199 in select markets like Asia, Africa, and South America.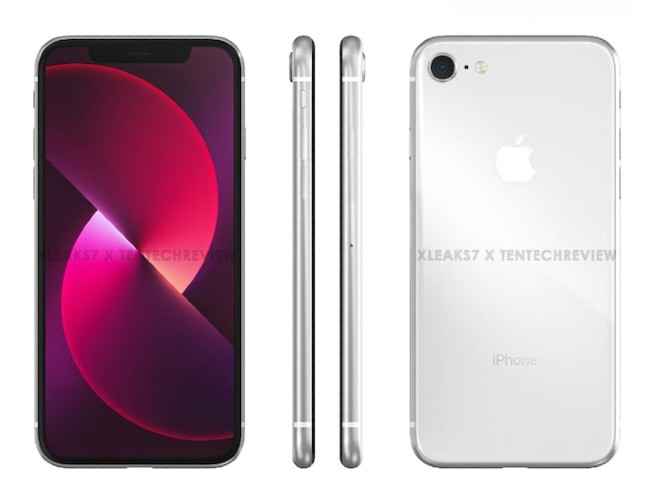 iPhone SE 3 concept renders
The second product for the day (not necessarily in this order) could be the refreshed iPad Air with a 10.9-inch face with a 12MP ultrawide front camera with Center Stage. Inside, it is likely to share the same A15 Bionic processor with a 5G modem as the iPhone SE 5G.
Finally, there could be a Mac Mini with an Apple Silicon like the M1 Pro, the M1 Max, or even an M2.
We won't have to wait for long as the event is just a week away. So, mark your calendars and set reminders for March 8 at 11:30 PM IST.
Stay tuned for more coverage. You can read that and other news, reviews, features, buying guides, and everything else tech-related, stay tuned to Digit.in.