After some delays along the way, Apple has released the latest version of its popular music software, iTunes. The updated version, iTunes 11, was scheduled for roll out last month, but Apple had delayed the release to "get a little extra time to get it right".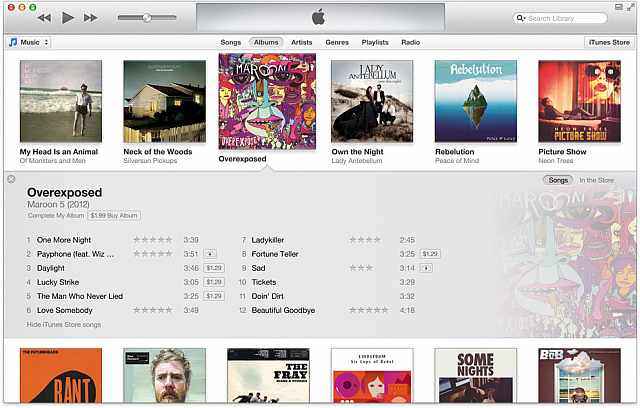 The biggest change in iTunes 11 is the redesigned interface. The focus now shifts from Cover Flow to an album cover centric layout, where the song list and details flow out when you select the individual album. The sidebar has been done away with. The new iTunes is also tightly knit with iCloud allowing you to stream the purchased music on all iOS devices. The mini-player mode now offers more details about the contents of the library.

Along with the new iTunes update, the storefronts have been given a redesign as well, the idea being they should look similar across all devices. The store also gets the history feature. All albums and songs that you browse on the iTunes store will be available here with a single click. No more buying a Justin Beiber album secretly!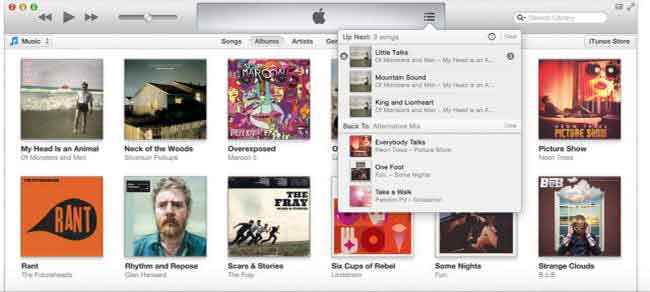 Apple had faced a lot of criticism that iTunes had become "cumbersome" and "bloated" over time. Apple seems to have taken that as feedback while developing iTunes 11, and the statement that the new version is "easier and smarter" than the predecessor goes a long way, possibly, in calming down the critics.
iTunes 11 update has been a long time coming. The last major update, iTunes 10 was released back in September 2010, and Ping was the most touted feature back then. There have been incremental updates along the way, but nothing major. In September 2012, Apple announced that there are over 400 million iTunes accounts registered, and set up with the 1-Click purchase option, with a linked credit card. The iTunes store currently sells from a range of 26 million songs.
You can download iTunes 11 for Mac and PC directly from Apple's website, or via the Apple Software Update utility if you already have iTunes installed. Some of you may not see the new update just yet. Do keep trying, because updates will be rolled out gradually, depending on server capabilities and downloading queues.
Source: iTunes