Want to modernise your banking loan application?
Build an application that analyses credit risk with #IBMCloud Pak for Data on #RedHat #OpenShift
Click here to know more
Advertisements
Acer has been showing various prototypes of its upcoming tablets for a while, and in an announcement early this morning, has finally officially launched three high-resolution Android tablets, and a music and app store called Alive that's meant for the desktop, netbook, laptop and tablet platforms.
Three Acer Android tablets – one smartphone?

Acer has announced to some confusion three different sized tablets (4.8-inch, 7-inch, and 10.1-inch) that will run the Android 3.0 (Honeycomb) operating system with a custom UI, and will be powered by Nvidia Tegra 2 SoC processors.
4.8-inch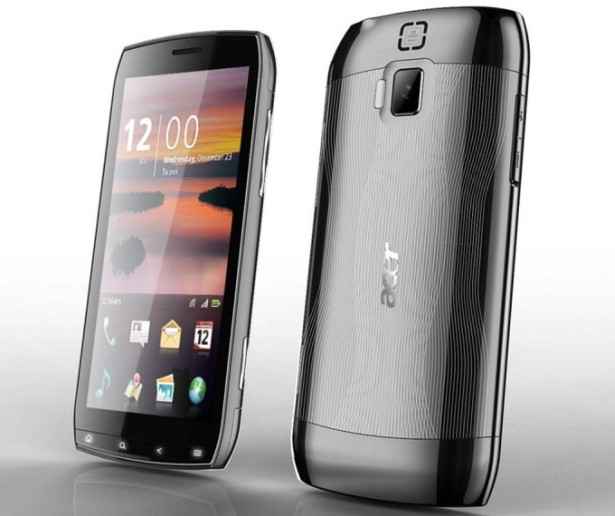 Acer stoutly declares the 4.8-incher to be of an altogether different pedigree (more like the 5-inch Dell Streak and the 7-inch Galaxy Tab), calling it "100% smartphone. 100% tablet." The smartphone tablet really seems to be straddling the fence, using the operating system that Google designed specifically for the tablet form factor. However, there does seem to be some debate over the matter of which OS is being used on the 4.8-inch device, whether it's Android Froyo (2.2) or Honeycomb (3.0), as well as if it will run on a 1GHz Snapdragon processor, or the dual-core Tegra 2. What is better known though is that the 4.8-inch LED backlit display will sport an astounding resolution of 1024x480 with a 21:9 aspect ratio. The smartphone-tablet also supposedly has an 8MP rear camera (capable of recording 720p HD video) with LED flash, a 1.3MP or 2MP front camera, Bluetooth 3.0, Wi-Fi 802.11 b/g/n, 14.4Mbps HSDPA, six-axis gyroscope cum accelerometer, Dolby Mobile Sound, and a HDMI-out port. Quite a handful, all going to be confirmed when the tablet-phone will launch in late 2010 (in Europe), and the rest of the world in January 2011.
7-inch and 10.1-inch
Not much is known about these two, except that for their resolution (1280x800), their Honeycomb OS, and that they will sport an Nvidia Tegra 2 dual-core processor to power them. The 10.1-inch tablet will also come with a front-facing camera, though there is speculation that 7-inch tablet will not be left out of the video-calling game completely.
Windows 7 tablets
Acer Iconia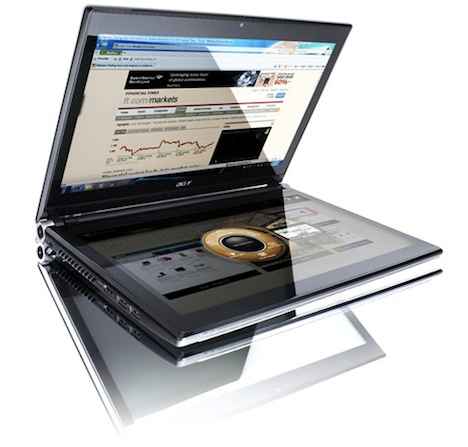 [RELATED_ARTICLE]First among the two Windows 7 tablets that we'll look at certainly warrants being placed at the head of the class, with specs that take it past the ultra-portable Toshiba Libretto experience. Featuring two 14-inch (1266x768 resolution) touchscreen panels, the dual-screen Acer Iconia can function in book mode or as a laptop, with the secondary screen acting as the controller/keypad. Specifications are tasty, with Windows 7 Home Premium pre-installed, a Core i5 processor, Bluetooth 3.0 and WiFi b/g/n connectivity, USB 3.0 and USB 2.0 ports, HDMI and VGI output ports, storage up to 750 GB, and a 1280x1024 webcam. No news as to when it will arrive, but mid-2011 seems like a safe bet, if only to iron out any flaws with the bold design.
10.1-inch Windows 7 tablet
Acer has announced a 10.1-inch Windows 7 tablet that will release in February 2011, and will boast of an AMD processor, two 1.3MP cameras (front and rear), Wi-Fi and 3G connectivity, and a weight of around 1kg. It will supposedly also ship with a dock that boasts of a full-sized keyboard bundled alongside.
Acer Alive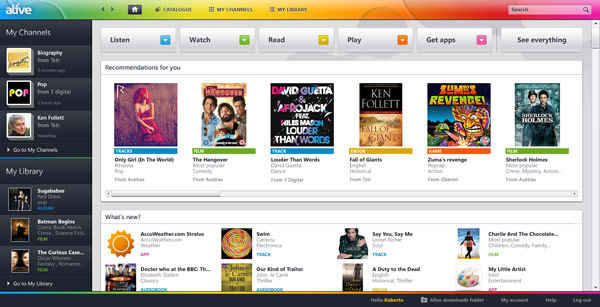 Meant to be both a music and app store, Acer's Alive platform will cater to smartphones, netbooks, laptops, desktops, and tablets. The store will be launching pretty soon, and will initially be only for desktops, a novelty from a manufacturer not unlike Apple with its Mac App Store for OS X devices. Apart from music and apps, users will also find internet radio, movies, podcasts, audiobooks, and more, with both free and paid content available. UK and Italy will get access from next month, with the rest of the world getting an SDK and release in Q1 2011.