Top reasons why you must attend #KubeSummit 2021
Get a detailed walk through on scheduling & automating deployment & scaling of #Containerized Apps. Register for #KubeSummit 2021 today. March 19-20
Click here to know more
Advertisements
The Samsung Galaxy Note 5 has been leaked yet again. The latest leak not only shows the Samsung Galaxy Note 5, but also shows its complete retail packaging and hands-on images. The leaked retail packaging image shows few of the specs of the Samsung Galaxy Note 5. You can see from the image below that the phone will have 64-bit octa-core processor with 4GB RAM, 5.7-inch quadHD Super AMOLED display, 16MP rear (OIS) and 5MP front shooter, quick charging, and the 4G LTE support. The device shown in the images is the 32GB variant and is KNOX protected.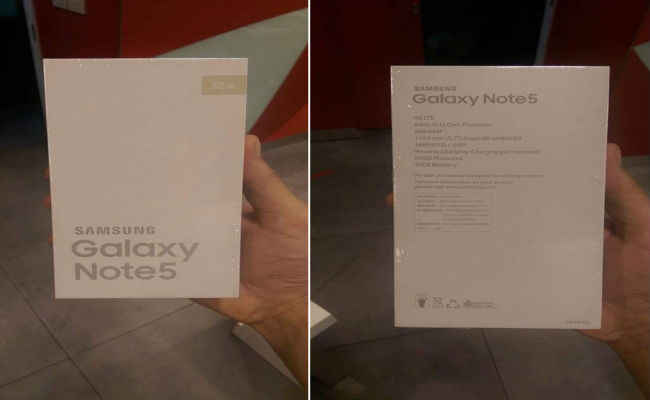 The image also shows the S-Pen which appears to have a working mechanism similar to ones you find in microSD card slots where you have to push the card in and it pops out a little, afterwhich you have to take it out manually.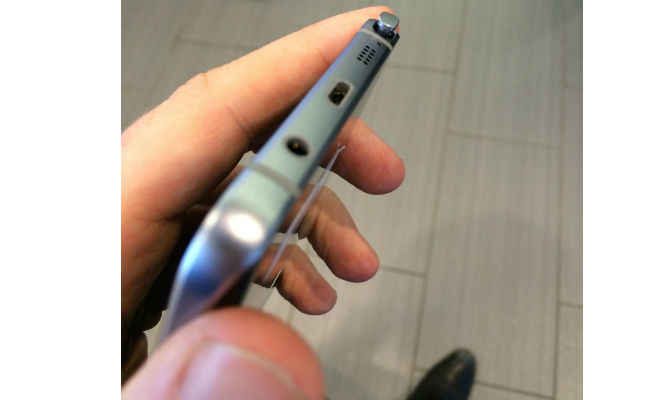 The leaks were posted by a user on Reddit, and he further added that the device doesn't have a microSD card support. Earlier this week, a few other images of the Samsung Galaxy Note 5 were leaked which suggested a metal and glass build, along with the sneak-peek of the air-command menu. There have also been various other image leaks of the Galaxy Note 5 ever since the device landed in India for R&D purposes.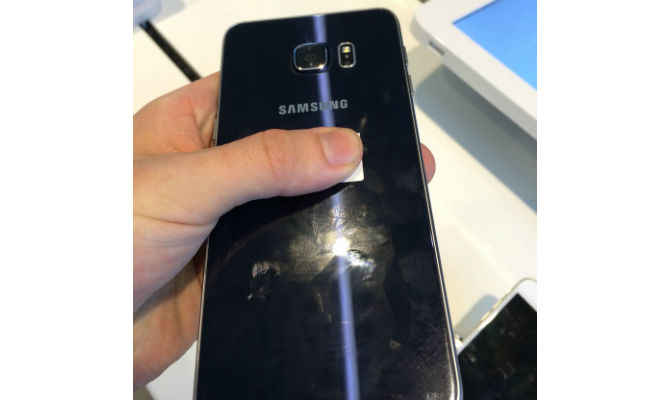 Besides the Galaxy Note 5 leak, the user also posted a few images of Samsung Galaxy S6 Edge Plus, which is one of the devices expected to be launched by Samsung at Galaxy Unpacked Event this week. One of the images shows the device placed next to iPhone 6, and other one shows the size comparison of the two. However as per some of the earlier Galaxy S6 Edge Plus leaks, the device is expected to have 5.5-inch screen, Exynos processor, and possibly the USB Type-C port.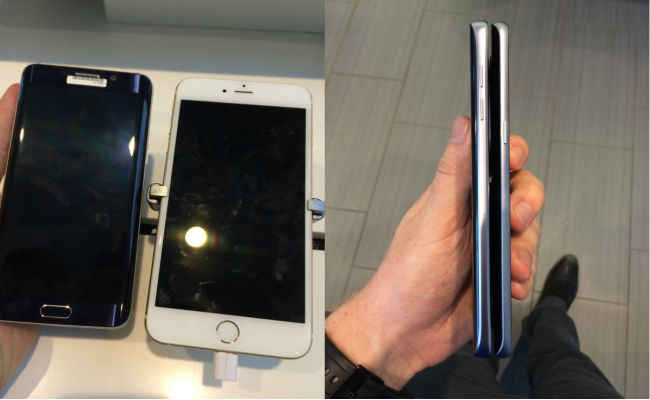 Speaking of the Samsung event this week, Samsung has teased 3 devices to be released during the event, with one of them appearing to be a tablet. However, there is no information regarding the specs or appearance of the device.
Image Source: iNoob.