Today ViewSonic entered the PC Segment with a range of new launches which include netbooks, notebooks, mini PCs and PMPs. ViewSonic plans to expand its market in India much further by establishing a full base of operation, and have already started setting up warehouses, and billing points.

Among the products they launched today are their new range of notebooks which ViewSonic dubs ViewBooks. The ViewBook will be available in different configurations, the ViewBook 120, the ViewBook 130, the ViewBook 140 and the ViewBook Pro.

The ViewBook 120 is a 12.1" wide screen notebook with a Celeron processor, 2GB RAM and a 250GB HDD. It comes with the usual card reader and a 1.3MP webcam, and touts a multi-touch trackpad which can take advantage of Windows 7 Home Premium which comes installed. It weighs 1.5kgs.

The ViewBook 130 and 140 features 13.3" and 14" screens respectively. Other than the screen size, they are similar in configuration, with a Core 2 Duo processor, 2GB RAM and a 320GB HDD. Like the 120, it comes with a card reader, a webcam, a multitouch trackpad, and Windows 7 Home Premium. Both come with VGA and HDMI connectors.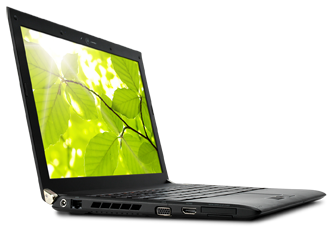 ViewSonic ViewBook 140


The ViewBook Pro has the same configuration as the ViewBook 130, however it offers some additional features. First and foremost is the inclusion of an 8X DVD writer drive which is hot-swappable. The drive can be removed without needing any tools, and replaced with an additional battery which extends the power supply from 8hrs to 12 hrs. The ViewBook Pro also features a fingerprint sensor for more security.


The new Netbooks launched are the ViewSonic NetBook
100 and 101, both of which are quite similar in features. The NetBook VNB 100 sports a wide 10" screen with a resolution of 1024x600. It runs on an Intel Atom N270 1.6GHz processor with 1GB RAM, and a 160GB HDD. The NetBooks come with a 1.3MP webcamera, a 5-in-one card reader, and a standard touchpad. The 101 comes with a faster Intel Atom N280 1.66GHz processor, and a multi touch touchpad. The NetBooks run Windows XP home shunning the newer Windows 7.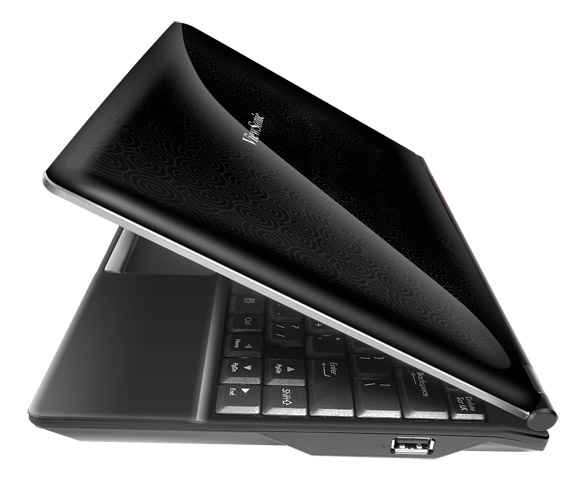 ViewSonic NetBook


ViewSonic has also launched a range of MiniPCs, the PC mini 120, 132, and 550. These are essentially PCs which have a very compact form-factor.

The PC mini 120 offers a compact design and can in fact be mounted behind a monitor. It offers a similar configuration as the NetBook 100 but allows for a RAM expansion up to 2GB. Like the NetBooks, it comes with Windows XP Home.

The PC Mini 132 comes in a sleek white body and offers twice as much RAM and hard disk space as the mini 120. It also features an NVIDIA Ion chipset making it capable of HD playback, which it can accomplish via the included HDMI port. It runs on an Intel Atom 330 processor, and runs Windows 7 Home Premium. At a meagre weight of 0.45KG and a volume of just 0.6 litre, it'll put your diet coke bottle to shame. The PC mini 132 can also be connected to an optional VDD100 optical external disk drive which offers a similar visual appeal as the mini 132. The VDD100 is a vertically mounted, slot loading, 8x DVD Writer which can get magnetically attached to the PC mini to look like a single unit.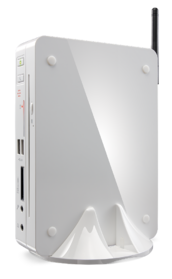 PC mini 132


The PC mini 550 and 530 are a powerful mini computer which run on Intel Core 2 Duo 2.2GHz (T6600) processors. The 550 and 530 come with 4GB and 2GB RAM respectively. The hard disk size of the 550 is 320GB twice that of the 530's 160GB. Both run Windows 7 Home Premium. The 550 also comes with a Blu-Ray drive and a Remote which are absent in the mini 530.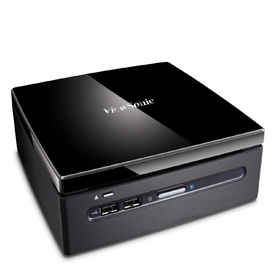 ViewSonic PC mini 550


In the PC segment ViewSonic has another category of PCs to offer. The VPC 100 and VPC101 are All-In-Onc PCs which offer the entire computer in the form factor of a monitor. Both the VPC 100 and 101 offer similar features, they have a 18.5" screen, 1GB RAM, 160GB HDD, 8x DVD Writer, a 1.3 MP webcam, 4-in-one card reader, and both run Windows XP Home. Their main points of difference are that the 101 uses an Atom 230 instead of the Atom 270, and 2x2W speakers instead of 2.3W, however the 101 offers a better screen with a 170 degree horizontal viewing angle instead of the 100's 160 degree.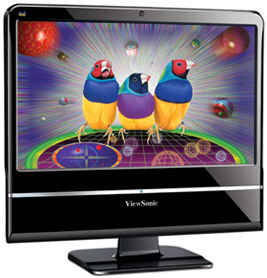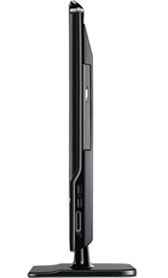 ViewSonic VPC100

Besides the new PC products, ViewSonic has also launched new digital photo frames, and portable and TV media players. Their new digital photo frames range from a 7" to a 10.4" screen size and come in a variety of designs. The VMP 30, 50, 52 media players connect to the TV and play back media from USB drives or cards connected to the device. They all feature HD outputs, and can play back a variety of audio and video formats and can display images as well. The VMP52 is fully HD device and can play back 1080p video files, and can even support an internal hard disk.

Finally ViewSonic has also launched portable media players, with the new VPD400 and VPD500 with 5" and 4.3" screens respectively. These can playback HD content upto 720p and come with an 8GB internal memory which can be expanded by 16GB using the microSD slot.