An article describing the grand unveiling of Toshiba's Portege R700 laptop series, its features, specifications, price and availability.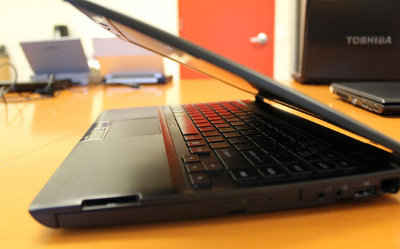 Toshiba's Portege R700 reportedly flaunts a sleek and stylish design with a major firepower under its hood. Its screen size is said to be upscaled from the previous 12-inches to 13.3 inches and its body thickness measuring hardly one-inch, with an estimated featherweight of 3 pounds. It is also been stated that the weaker ULV processors of R600 fame, have been replaced with their superior Intel counterparts: core i3, corei5 and the corei7 variants with the use of active airflow cooling technology. This technology has enabled the manufacturers to incorporate high voltage processors like the i3, i5 and i7 in place of the ultra low voltage (ULV) processors.

In addition, it reportedly shows off an ergonomically designed chiclet style keyboard with a multi-touch touchpad and is officially tipped as the lightest model produced till date from the stables of Toshiba. The R700 purportedly ships in three different configurations as follows:
a)the core i3 version with 4GB RAM, 500GB HDD at $999
b)the corei5 version with 4GB RAM, 320GB 7200RPM HDD at $1,299 &
c)the corei7 version with 4GB RAM, 128GB SSD( solid state drive) at $1,599
All the above configurations are said to be currently available for purchase from Toshiba retailers and Toshiba.com across the US. However, it is likely that these models might slowly make their appearance in the rest of the world in the coming months. Meanwhile, you may watch this cool video showcasing the grand unveiling of Toshiba's Portege R700.