An article detailing the latest AMD processors found in a variety of notebooks, including the Phenom II X3 N830 and X4 N930
It seems that AMD has been hiding its range of new laptop processors, and has not yet revealed any information about them. But its partners seem to have none of its hang-ups, and have published configurations of various upcoming laptops of varying budgets that include new AMD Phenom II processors (such as the 2.1GHz Phenom II X3 N830 and 2GHz Phenom II X4 N930), and even new Dual-Core V series. Let us start with a look at the new Dell Inspiron laptop, the M501R, as it also packs a brand new ATI GPU we've never heard of before!
Dell M501R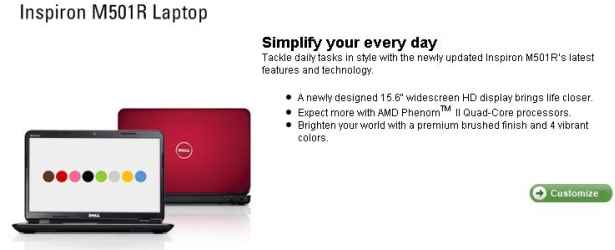 While pricing information is still not available, this Inspiron R series laptop evidently offers several CPU configurations, "up to AMD Phenom II X4 processors". It will weigh 2.65kgs, and also offer up to 8GB of DDR3 RAM at 1333MHz, a 720p 15.6-inch resolution screen, various Windows 7 OS options, four colour options, and an integrated ATI Mobility Radeon HD 4250 graphics with the option of getting a 1GB ATI Mobility Radeon HD 550v! What is that thing? No details are available yet, but we'll keep our eyes open!
HP ProBook 4425s, 6455b, 6555b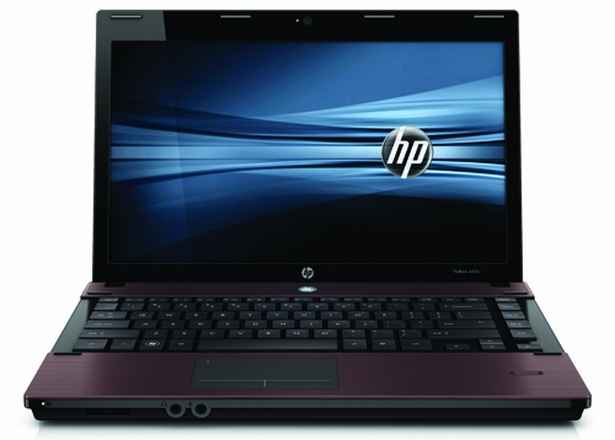 There have been no major changes to the design of the laptops, or their configurations, apart from the fact that three out of five (the new 6450b and 6550b feature Intel Core i3 to i7) HP ProBook laptops now feature AMD processors, from mobile Phenom II chips to the new Dual-Core V series. Check out the specifications of the 4425s, 6455b, and 6555b below:
Model

ProBook 4425s

ProBook 6455b

ProBook 6555b

Starting Price

$619

$779

$779

CPU

AMD Phenom II Quad-Core, AMD Phenom II Triple-Core, AMD Turion II Dual-Core, AMD Athlon II Dual-Core, AMD V-Series Single-Core Processor

Display

14 inches/1366 x 768

14 inches/1366 x 768, 1600 x 900

15.6 inches/1366 x 768, 1600 x 900

HDD

160, 250, 320, 500GB/7,200 rpm. Also a 320GB self-encrypting drive and 128 GB SSD

RAM

Up to 8GB DDR3 RAM

Graphics

ATI Mobility Radeon HD 4250

Optical Drive

DVD SuperMulti DL, Blu-Ray

Wireless

Broadcom 802.11b/g/n, Bluetooth 2, Optional EV-DO/HSPA Mobile Broadband

Dimensions

13.2 x 9.2 x 1.1 inches

13.4 x 9.3 x 1.3 inches

14.6 x 9.8 x 1.4 inches

Weight

5 pounds

5.3 pounds

5.8 pounds
Acer Aspire 5551G, 5553G and 7551G

This time neither AMD nor its partner divulged the information, instead Amazon.de released specifications and prices of new Acer Aspire laptops bearing the new mobile AMD processors, in Phenom II X3 and X4 variants. Check out the basic specifications below:
Model

5551G-N834G64Mn

7551G-N834G32Mn

5553G-N934G64Mn

7551G-N934G32Mn

7551G-N934G64Bn.

Starting Price

$871

$871

$996

$996

$1,122

CPU

AMD Phenom II X3 N830 CPU (2.1GHz)

AMD Phenom II X4 N930 CPU (2GHz)

Display

15.6-inch 1366x768

17.3-inch 1600x900

15.6-inch 1366x768

17.3-inch 1600x900

17.3-inch 1600x900

HDD

640GB

320GB

640GB

320GB

640GB

Graphics

ATI Mobility Radeon HD 5470 1GB

ATI Mobility Radeon HD 5650 1GB

RAM

4GB DDR3

Weight

2.6kg

3.3kg

2.6kg

3.3kg

3.3kg