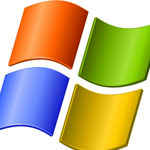 Microsoft announced Tuesday that Windows 7 Service Pack 1 is now available for download via the Microsoft Download Center.
Most people will get
Windows 7 SP1
via Windows Update, Microsoft said. For those updating a single PC or a home PC, the company
recommends
that you wait for that update.
"Remember - for Windows 7, SP1 will help keep your PCs well supported by delivering ongoing updates, many of which have been made previously available through Windows Update," Microsoft said in a blog post. "It does, however, include client-side support for RemoteFX and Dynamic Memory which are two new virtualization features enabled in Windows Server 2008 R2 SP1."
[RELATED_ARTICLE]Microsoft released the Windows 7 and Windows Server 2008 R2 SP1 to its OEM partners on February 9, and they were made available to current customers of the Windows Volume Licensing program, as well as subscribers to Microsoft Developer Network (MSDN) and TechNet, on February 16.
Dynamic Memory allows Windows Server Hyper-V administrators to increase virtual machine density without sacrificing performance, scalability, or security. RemoteFX allows for the virtualization of the Graphical Processing Unit (GPU) on the server side to deliver next-generation rich media and 3D user experiences for VDI (Virtual Desktop Infrastructures). Copyright © 2010 Ziff Davis Publishing Holdings Inc.