The LG Ultra Gear 17G90Q is the first gaming laptop from the brand in a long time. LG isn't a brand known for making gamer-focused products. They're mostly known for making the thin and light "Gram" series and their value for money TV sets. Beyond that, LG generally focuses on manufacturing home appliances. However, times are changing and now eSports gaming tournaments could very well see sponsorships from LG, the makers of your favourite fridge. Nonetheless, here's everything you need to know about the LG Ultra Gear 17G90Q.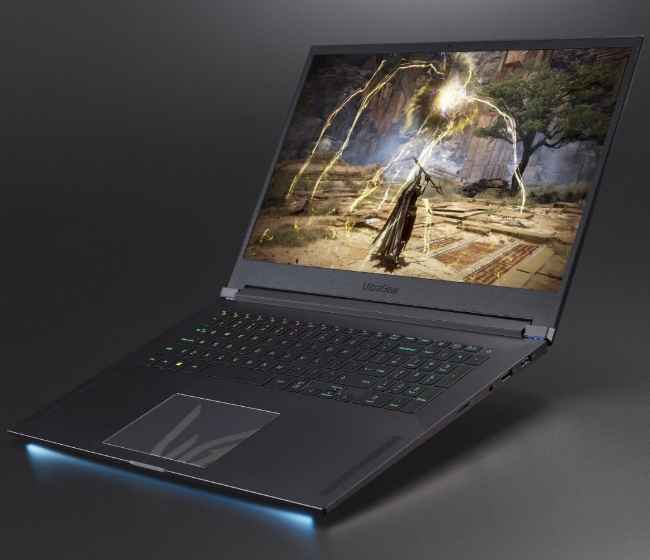 LG Ultra Gear 17G90Q Specs and Features
First and foremost, the LG laptop comes with an Intel 11th Gen Core i7 Tiger Lake processor. Our best guess would be an Intel Core i7-11800H featuring 8-cores and 16-threads along with 4.60GHz max turbo frequency and 24MB Intel smart L3 cache. In terms of GPU, the LG Ultra Gear G17G90Q will feature an Nvidia RTX 3080 Max-Q graphics card. This particular GPU features a massive 16GB GDDR6 of visual memory, which should be enough to handle the ever-increasing requirements of modern AAA gaming. At the time of writing this article, no word is available on the TGP of the GPU.
The LG Ultra Gear 17G90Q features a 17-inch 1080p display with support for up to a 300hz refresh rate. I guess the screen response time would also be close to 1ms as well. In terms of RAM and storage, the laptop features 32GB DDR4 RAM and 1TB SSD storage. Considering how LG packs its products, like the LG Gram 2021, the storage will most likely be upgradable via a second M.2 slot on this gaming laptop.
The LG Ultra Gear 17G90Q also comes equipped with all the necessary ports like a USB Type A, Type C, an RJ45 Ethernet port, an HDMI slot, a microSD port alongside a Thunderbolt port as well. Gaming is power intensive and that's why LG Ultra Gear comes with a massive 93Wh battery. It is a little less than the 99Wh battery that comes with the likes of the MSI GE66 Raider gaming laptop though.
Packing all these components and keeping them cool takes a lot of space hence the LG Ultra Gear 17G90Q is 21.4mm thick, which is slightly thicker than the Alienware X17 which measures 20.99mm. The latter does a great job at keeping its internals cool thanks to four powerful fans and a special thermal paste compound. In terms of weight, the LG Ultra Gear 17G90Q is surprisingly light thanks to an overalls weight of 2.6kg, much lighter than the Alienware X17, another 17-inch laptop with a weight of 3.19kg.
The LG Ultra Gear 17G90Q will hit the shelves in the USA and South Korea in early 2022 with more details coming out soon at the upcoming CES 2022.
Also Read: Would you buy a 42-inch LG OLED TV?