Celebrating 20 years, Lenovo has launched the ThinkPad X1 Carbon in India for Rs. 85,000. The ThinkPad X1 Carbon boasts of a 14-inch HD display and is really slim measuring 8mm in thickness. The ultrabook is really light as well weighing 1.86 kgs. The body of the device is made from carbon fibre.
Under the hood, the ThinkPad X1 Carbon is powered by an Intel Ivy Bridge processor (Core i5-3427U - 1.80 GHz, 3MB), has a 256GB SSD, multi touch glass trackpad, Dolby surround sound and the ability to house a 3G SIM card slot (optional). The device can also support up to 8GB of RAM. The system comes preinstalled with Windows 7.
On the occasion of turning 20, Amar Babu, Managing Director, Lenovo India, said, "We are extremely proud to celebrate 20 years of continuous innovation with the ThinkPad. Lenovo India has seen phenomenal growth overall as well as in the Commercial business where we have sustained leadership consistently for 2 quarters. With the launch of the ThinkPad X1 Carbon, we are confident of continuing this rich legacy and offering performance users a product that will help them accomplish their professional and business goals."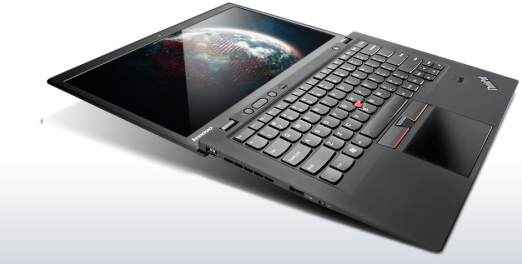 IBM originally owned the ThinkPad line up of notebooks before it was taken over by Chinese manufacturer Lenovo.
Based on its carbon-fiber reinforcement and specifications under the hood, the device seems to be a strong contender in the growing ultra portable laptop segment called Ultrabooks.
Also read,