Lenovo has launched IdeaPad U310, U410 ultrabooks and IdeaCentre A720 All-In-One (AIO) PC in India.
The IdeaPad U310 and U 410 ultrabooks were unveiled at the CES event held earlier this year. The 13-inch U310 and 14-inch U410 weigh 1.7kg and 1.9kg, respectively, and measure only 0.7 inch (18mm) and 0.83 inch (21mm) thick respectively.
The IdeaPad U310 ultrabook features a 13.3 inch HD 16:9 display featuring Intel GMA 3000 HD graphics, while the U410 comes with NVIDIA GeForce 610M 1GB graphics. Both the ultrabooks are equipped with Intel Wireless Display (WiDi) Technology for wireless use on any big screen.
The U310 and U410 are available in a wide range of colours such as Aqua Blue, Cherry Blossom, Graphite Gray, Ruby Red, Sapphire Blue and Spearmint.
Pricing of the U310 and U410 ultrabooks start at Rs. 49,990 and Rs. 52,990 respectively. Check out the official specifications provided by Lenovo, further below.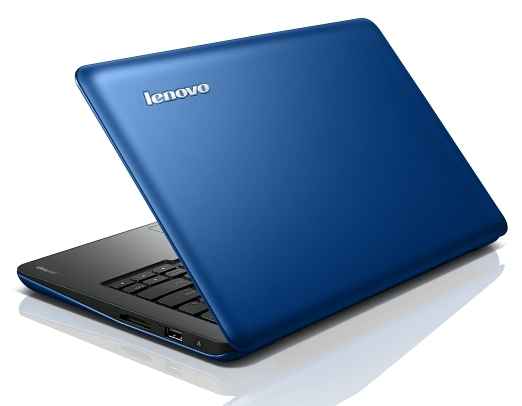 Lenovo IdeaPad U310 and U410 specifications

| | |
| --- | --- |
| | |
The IdeaCentre A720 AIO was also unveiled at the CES event. The A720 comes with 10-point multi-touch display that is supposed to support multi-user scenarios with greater accuracy. The new Lenovo AIO is powered by the Intel Core Processor family and NVIDIA GeForce graphics with up to 1TB HDD and 64 GB SSD storage. Pricing of the IdeaCentre A720 starts at Rs. 89,990. To learn more about the IdeaCentre A720, visit our previous coverage.
Click to enlarge

| | |
| --- | --- |
| | |
Commenting about the new products, Amar Babu, Managing Director, Lenovo India, said, "As a global personal technology company, we will continue to set new standards and delight consumers by delivering thin, light, efficient products. Ultrabooks and AIOs are industry game changers that shift not only the way people think about laptop and AIO design, but also how much performance technology can be packed into such thin and light devices. The IdeaPad U Series Ultrabooks and AIOs embody the convergence of style and performance which are the perfect tools for consumers to manage every aspect of their digital lives."