Lenovo's multi-city launch saw the Ideapad, Yoga and Miix lineups getting new upgrades such as 7th Gen Intel processors, Quick charge and 900 series NVIDIA graphics
With the festive season around the corner Lenovo held a multi-city event today to announce new Ideapad (510s, 710s, Y700, 310, 510), Yoga (510) and Miix (310) laptops and 2-in-1 convertibles. Lenovo seems to have cast a wide net with this product refresh as there are new products targeting each and every usage scenario. While the list of upgrades to each brand seems to be quite long, the noteworthy upgrades are Intel's 7th Gen Kaby Lake processors featuring Intel HD 620 graphics, Intel RealSense camera, NVIDIA 900 series graphics, AMD R7 M460 graphics and Quick charge.
Ideapad 710s and 510s
The Ideapad 710s and 510s are both targeting mainstream consumers as they feature Intel Core i5 7th Gen CPUs. The 510s is powered by the Core i5-7200U and the 710s is powered by the Core i7-7500U. Both laptops come equipped with Full HD displays, Harman Kardon speakers and the 710s even has a PCIe SSD.
Starting Price: Lenovo Ideapad 510s - Rs.51,090/-, Lenovo Ideapad 710s - Rs.73,390/-
Ideapad Y700
Lenovo isn't leaving gamers behind as their Y700 series packs in NVIDIA's 900 series graphics with the top SKU featuring an NVIDIA GTX 960M. While the Y700 has been around for a while, Lenovo mentioned that the SKUs featuring 17-inch Displays become available today. And gamers who buy the Y700 are offered an opportunity to purchase a "gaming kit" which is basically a backpack, mechanical keyboard, mouse and a headset for Rs.2,999 which would otherwise retail for Rs.19,496. Going by the configuration that competing gaming laptops feature, we'd say that Lenovo's gaming lineup is an entire generation behind. We had a chat with the Lenovo reps at the event and they did mention that the gaming lineup with NVIDIA 1000 series graphics and Intel 7th Gen CPUs should launch towards the end of the year.
Starting Price: Lenovo Ideapad Y700 17-inch - Rs.1,28,090/-
Ideapad 310 and 510
The Ideapad 310 and 510 are focused towards providing a better multimedia experience. Featuring Dolby Audio CODEC coupled with Harman Kardon speakers, these SKUs also have NVIDIA 900 series graphics (940M) and Intel 7th Gen CPU. The 510 differs from the 310 on two primary aspects – an IPS Full HD display and a better GPU. Both series have SKUs available in multiple colours.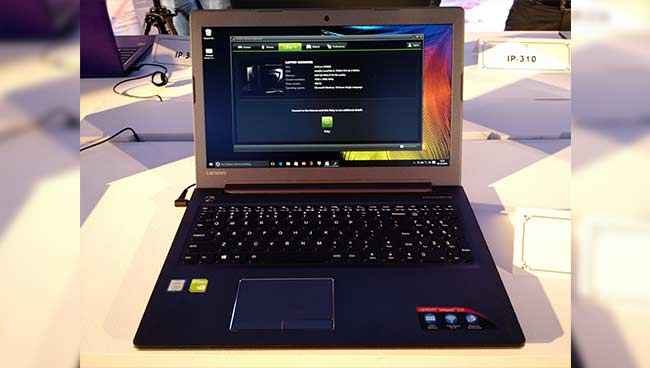 Starting Price: Lenovo Ideapad 310 - Rs.28,390/-, Lenovo Ideapad 510 - Rs.61,690/-
Miix 310
Lenovo's Miix is a 2-in1 detachable laptop that features Intel's Atom, 4GB DDR3L RAM and 64GB eMMC storage. Given the power efficient hardware, these units last quite long. Lenovo even claims that they can go on for as long as 10 hours on one charge. There's even a 4G LTE SKU available.
Starting Price: Lenovo Miix 310 - Rs.17,490/-
Yoga 510 and 710
Lastly, Lenovo also announced newer SKUs under the Yoga 510 and 710 series as well to coincide with the other launches today.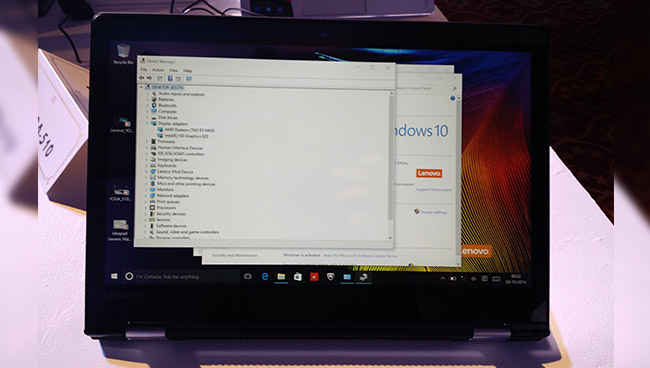 Starting Price: Lenovo Yoga 510 - Rs.40,990/-, Lenovo Yoga 710 - Rs.85,490/-
Aside from the above product launches, Lenovo also mentioned that select products will be protected by Lenovo's 3-year Accidental Damage Protection programme along with a 3-year additional warranty at no cost. We were not informed as to which SKUs are covered under this new programme.