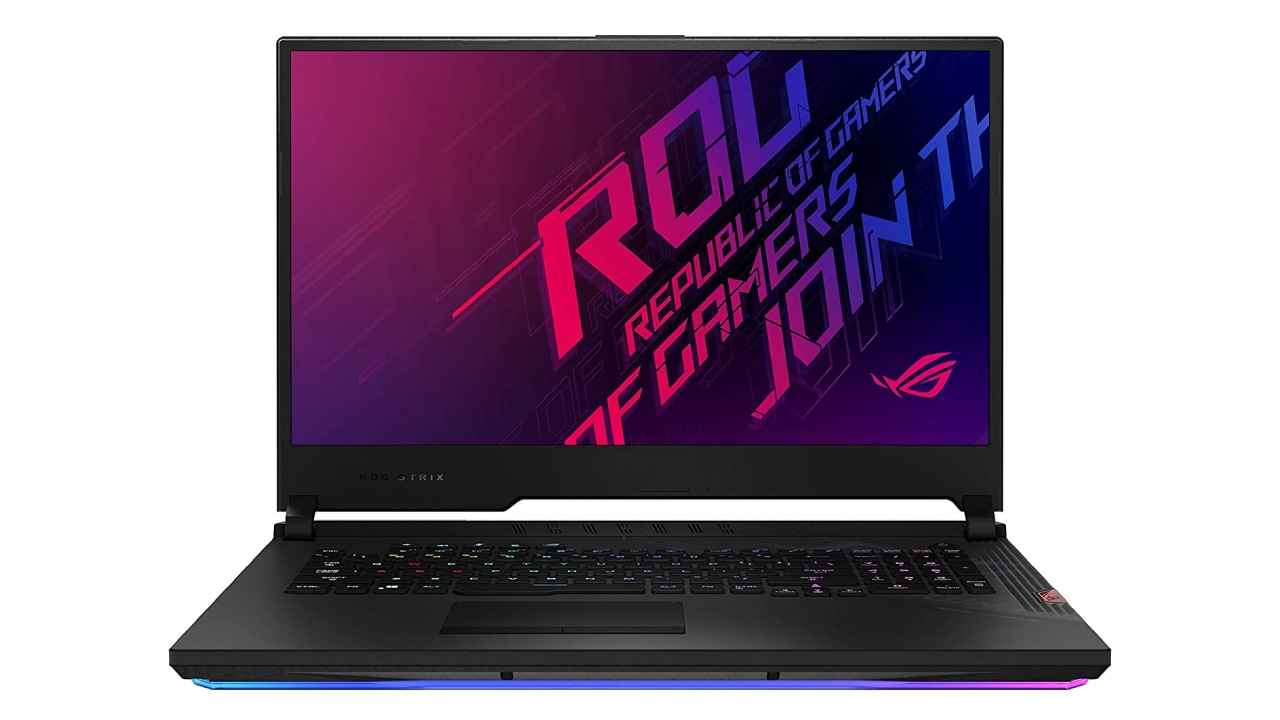 When you're buying a new laptop, you have to get the storage configuration that's right for your needs. While Hard Disk Drives (HDDs) have their own advantages, they can be slow and might suffer damage from heat or drops. Solid State Drives (SSDs) offer better durability and faster data transfer speeds. However, due to their higher costs, they're often found in lower size configurations on laptops. If you're looking to keep everything on SSD storage in your next laptop, you should go for one with a 2TB SSD. Additionally, look for good features and powerful specifications that can make the most of the fast storage. Here are some laptops available on Amazon which offers that combination.
ASUS ROG Strix Scar 17 (2020)
The ASUS ROG Strix Scar 17 gaming laptop is designed to deliver high-performance levels for all your gaming needs. With a 10th gen Core i9 CPU and the NVIDIA RTX 2080 Super 8GB GPU, this laptop can easily handle the latest AAA titles. Backing that up is the 32GB of RAM and 2TB of SSD storage for completely lag-free high-end gaming. The 17.3-inch FHD display has a 300Hz refresh rate and a response time of 3ms, matching the framerate that your GPU can deliver with its smooth visuals. Its Liquid Metal thermal system aims to keep the CPU up to 12 degrees cooler than usual for a throttle-free experience.
HP Omen X 2S
The HP Omen X 2S comes with a dual-screen design where a secondary display is located above the keyboard. This display lets you interact with other applications without disrupting your gameplay experience. With an RTX 2080 GPU with 8GB of VRAM, you get high-end visual performance on all your favourite titles. The ninth-gen Core i9 CPU makes multitasking a breeze. Its support for NVIDIA G-Sync variable refresh rate technology keeps your games free from stutter and lags. With the Omen Tempest Cooling design, you get 3-sided venting for 5-way airflow as well as a powerful fan for highly optimised thermals. Per-key RGB lighting lets you customise your keyboard's style to your liking.
MSI GE66 Raider
The Cooler Boost 5 technology on the MSI GE66 Raider dedicates separate fans for the CPU and the GPU, in addition to six heat pipes. This helps the laptop stay cool even under heavy performance loads. Its 1080p webcam can help streamers avoid the need for an external webcam. With Duo Wave Speaker design and Dynaudio sound system, the inbuilt audio is configured to impress on this laptop. Its Mystic Light design extends to the front of the laptop, giving you precise control over its visual appeal. Under the hood, the 10th gen Intel Core i7 CPU is paired with the NVIDIA RTX 2070 Super for seamless performance on your favourite games and applications.
ASUS ROG Zephyrus Duo 15
The ASUS ROG Zephyrus Duo 15 comes with the ROG Screenpad Plus secondary display located above the keyboard. This display is tilted at a 13-degree angle for comfortable viewing and is optimised with popular streaming and gaming apps for maximum productivity. Its 15.6-inch FHD display supports a refresh rate of up to 300Hz and a response time of 3ms. This keeps your gaming fluid and responsive. The Dual Function LED-Backlit NumberPad and TouchPad saves precious real-estate without losing out on functionality. Its support for Type-C charging with Thunderbolt 3 compatibility lets you power up from portable power packs when required.