HP's CEO, Leo Apotheker, has announced that in 2012, all HP PCs will come with webOS onboard. While ambitions of bringing webOS to desktops were revealed in during the webOS conference that introduced the TouchPad, Pre 3, and Veer, a statement in a recent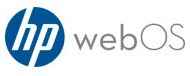 So while earlier implications of webOS on desktops assumed the touch friendliness of the operating system to be the main reason behind such an idea, the fact that HP will be applying webOS to even non-touch based desktops and laptops has brought to the forefront other ideas.
For those of you wondering, HP will not be replacing Windows as the primary operating systems across their desktops and laptops, but, they will be packing webOS alongside it. Presumably, it will act like an instant-on/quick-boot type of operating system that will allow users to browse the internet, their emails, and check out media, all without waiting for the full-fledged Windows OS to boot up. Some OEMs have begun packing Android as a dual-boot option in a similar manner.
While Google hasn't authorized the
Android Market
for the majority of desktop/netbook Android implementations, the entry of Ice Cream Sandwich or
Android 2.4
will hopefully unify numerous form factors, and make it easier for OEMs to offer fully-functional Market-capable Android bearing devices. Looks like HP also eager to utilize webOS on desktops/laptops in this manner, making it a runtime environment for webOS tablet and phone users to run their applications – decreasing platform isolation, and making it easy for users to flexibly synchronise and work.
[RELATED_ARTICLE]The move will expand the webOS ecosystem almost automatically, placing it in the hands of more end-users, therefore making it a more attractive proposition for developers. HP expands the reach of webOS from just phones and tablets to desktops and laptops as well, touching most of the modern geeks' gadgets.
The Palm App Catalog, currently the name of the webOS app store (no doubt going to be changed soon), boasts of approximately 6,000 applications at the time of writing. This places it far behind the Apple App Store, Android Market,
Ovi Store
, and even the Windows Marketplace. Something was surely needed to jumpstart development before the platform became widely available in its latest iteration, and HP seems to be on a promising track.