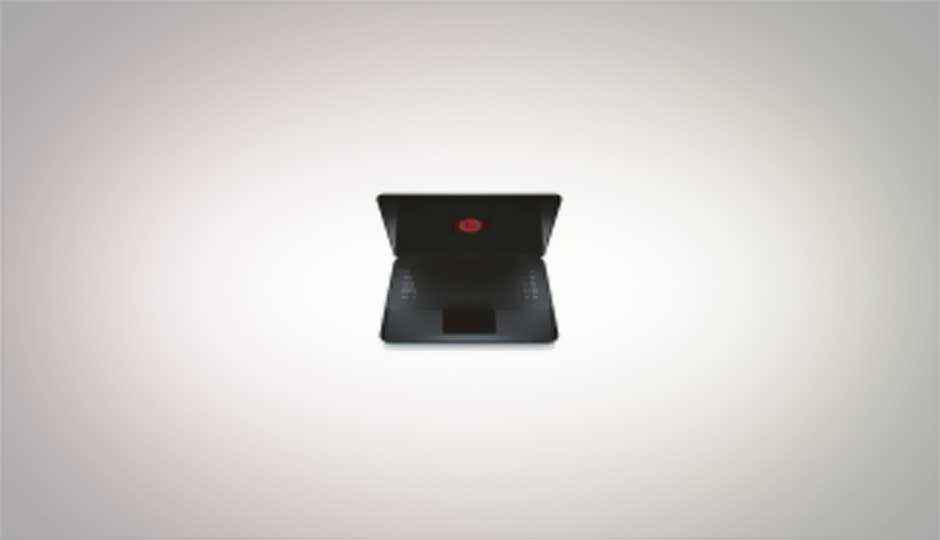 HP has gone ahead and refreshed its notebook line-up again, with the following new models:
| | |
| --- | --- |
| | This audiophile/producer-geared notebook gets a brand new red colour scheme (with a Beats logo and backlit keys), an improved clickpad, some funky Beats Solo headphones made by Monster, a choice of Core i5 processors, an ATI Mobility Radeon HD 5650 GPU, and, Beats audio technology designed by Dr. Dre. Pricing starts $1,249. |
| | The biggest laptop in the Envy line-up, the HP Envy 17 boasts of a 17.3-inch 3D-ready 120Hz screen with a native resolution of 1080p, active shutter glasses from ATI, Blu-ray drive, a quad-core Core i7 processor, a choice of discrete ATI Mobility Radeon graphics, and Beats audio. Pricing starts at around $1,600. |
| | Featuring the brand new dual-core Atom N455 1.66 GHz processor, the 10.1-inch HP Mini 210-2061NR has a 250GB 7,200RPM drive onboard, Wi-Fi 802.11n, 1GB of RAM, choice of 3-cell and 6-cell batteries, a range of new colours, as well as new and improved keyboard and trackpad. Pricing starts $329. |
| | One of HP's ultra-portable notebooks, the new 13-inch Pavilion dm3 is more power efficient compared to its predecessor, using CoolSense technology that involves flipping the motherboard around below the keyboard, and larger vents on the left side, apart from software which can detect via the Thermal Assistant utility and accelerometer if the notebook is in your lap or on a stable surface, and then automatically adjust the cooling settings. The laptop comes in Pentium dual-core or Core i3 configurations, and a choice between discrete or integrated graphics also exists. Pricing starts $549. |
HP has also introduced its new Wireless TV Connect technology, which will pose direct competition to Intel's WiDi technology, and, offer 1080p HD wireless streaming between your laptop and television. It apparently works with negligible lag, requiring two boxes acting like a transmitter and receiver, the former being attached to the laptop with a HDMI and USB cable, and the latter to the television via a HDMI cable and AC adapter.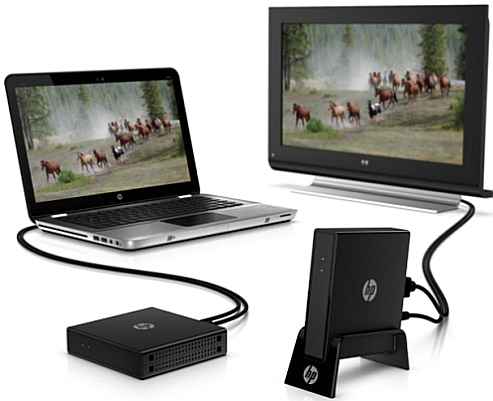 Costing $199, probably the best thing about this setup when compared to Intel's proprietary WiDi (Wireless Display) technology is that it will work for any two television or laptop that have HDMI ports, not like WiDi does, where feature is required to built into the laptop,. This really reduces the one-time investment, and, is more future-proof.