HP has announced the launch of the Spectre XT in India. This is the latest ultrabook to arrive in the market, and is positioned as the "ultramobile premium ultrabook", and joins HP's Folio and Envy series ultrabooks in the market. The Spectre XT will be available in various versions, with prices starting at Rs 64,990. As expected, the latest gen Intel processors power this ultrabook. With Ivy Bridge on-board, you automatically get the Smart Connect feature that allows email updates and sync even while the ultrabook may be in Sleep mode.
HP's new Spectre XT has a 13.3-inch display, and is pretty thin at just 0.57 inches. Users will get the option of either buying one with a HDD an mSATA for caching, or completely go the Solid State Drive way. Backlit keyboards are optional as well. HP's CoolSense technology is implemented on the machine, along with the Beats Audio engine.
"Building on the success of the HP Folio 13 and HP ENVY Ultrabook range, this launch adds to our comprehensive portfolio of Ultrabook systems," said Mr. Rajiv Srivastava, Vice President and General Manager, Printing and Personal Systems Group, HP India. "Offering style and substance, the new ENVY Spectre XT stands for uncompromised performance, quality and entertainment experiences within a distinctive design that ensures convenience and portability, making it the perfect choice for those who are always on the move."
The Spectre XT will come preloaded with a 2-year version of Norton Internet Security, Intel Identity protection as well as full versions of Adode Photoshop Elements 10 and Adobe Premiere Elements 10.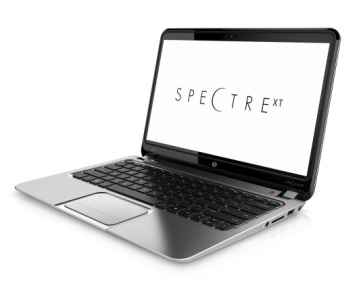 Also read,