The article briefs about the significant features, specifications, price and availability of HP Envy 14 and Envy 17 laptops.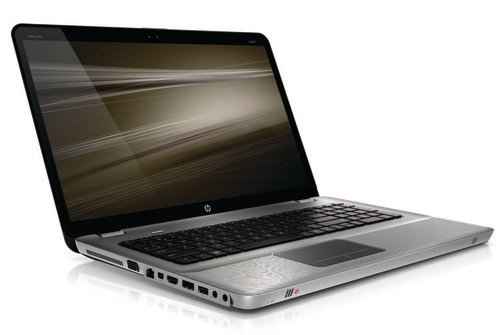 HP Envy 14 weighing 5.3 pounds is bulkier than its predecessor Envy 13 and 4.4 pound MacBook Pro 13-inch, but it packs a punch with a larger 14.5-inch HD Radiance display (nearly 60 percent brighter than competing laptops), an Intel Core i5 processor, ATI Mobility Radeon graphics, and Beats audio while still maintaining portability. New features include a backlit keyboard, DisplayPort, and a slot-loading optical drive in spite of a sleek form factor measuring just 1.1 inches thickness. The Envy 14 is said to be priced at $999 and appears to give the $1,199 MacBook Pro a run for the money.
The Envy 17 dazzles with the familiar laser-etched design of the current 15-inch model, and supports up to a Intel Core i7 processor and ATI Mobility Radeon 5850 GPU. It's got booming Beats audio, a complete configuration of ports (including one USB 3.0), and has upgrade support up to a whopping 2TB of storage and as much as 8GB DDR3 memory. The 17-inch also supports ATI Eyefinity, enabling multiple monitor connectivity. In addition it supports Blu-ray playback on a high resolution 1920x1080 display. The Envy 17 is expected to go live in the market on May 19th and leaves a lot to be desired with a slightly expensive starting price of $1,400. The price is supposed to go even higher with the Core i7 upgrade and larger storage options. The Envy 14 and Envy 17 are scheduled to hit the market on June 27th and May 19th respectively.