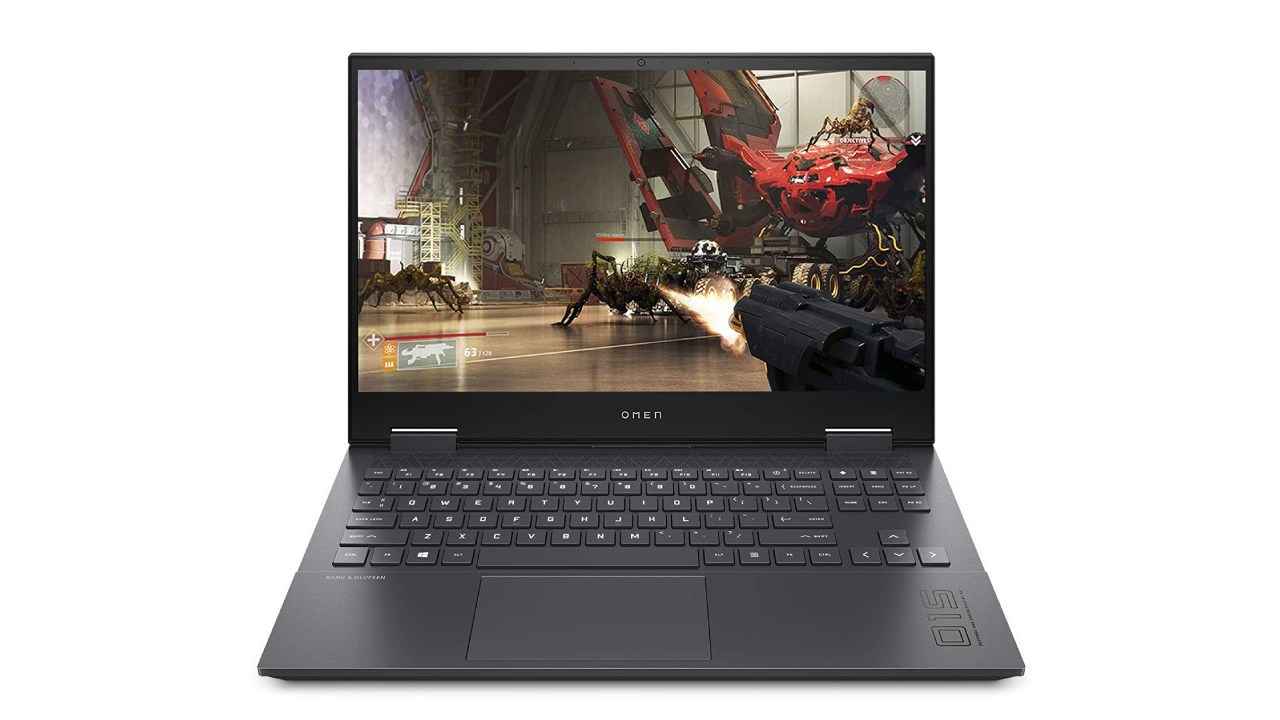 When looking for a gaming laptop, not everyone likes RGB lights, red and green accents and over the top designs. While these designs go well with the theme of gaming, it just isn't for everyone. If you're a gamer in search of a stealthy laptop, which looks professional on the outside but packs a whole lot of game on the inside, then there are some good options for you. Gaming laptops these days come in a variety of colours, designs and specifications to meet your gaming needs. Even gamers need to head to the office every now and then, and if you're in a board meeting with an over the top laptop design, things don't really go your way. So, if you're looking for gaming laptops with a subtle design, check out these options on Amazon.
Razer Blade Stealth 13 Ultrabook
The Razer Blade Stealth is the ideal example of a gaming laptop with a subtle look and extremely power-packed internals. On the outside, you get a fully black finish, with the Razer logo ditching the green accents for this ultrabook kind of look. Even upon opening the laptop, you get black on green keys, which seem rather professional, and somewhat gamer-y, without giving away that this is a gaming laptop. The laptop is powered by an Intel i7 10th Gen CPU for all your productivity needs, a capable NVIDIA GTX1650 Max-Q to give you good gaming performance, 16GB of RAM and 512GB of NVMe SSD to give your laptop lightning-fast load speeds.
Lenovo IdeaPad Gaming 3
This one is a budget-friendly stealthy gaming option from Lenovo. While Lenovo's gaming laptops are quite muted anyway, this one has very little inspiration from a gaming laptop and looks more like an everyday laptop with a major surprise under the hood. The laptop comes packed with an AMD Ryzen 5 4600H, which is a CPU that has shown good gaming and productivity performance. On the gaming side of things, the GPU comes with an NVIDIA GTX 1650Ti which should run all your games at medium to high settings. This is a gaming powerhouse laptop that will fit right in the most professional of environments.
HP Omen 15.6-inch FHD Gaming Laptop
Here is an extremely stealthy laptop with only one giveaway –- there's an HP Omen logo at the top, but overall, the laptop is black and looks professional. At the same time, there are some gamer-centric features on this laptop. One of them is the 15-inch full HD display with ultra-thin bezels at the top and the sides. The GTX 1660Ti GPU is one of the best GPUs to have on a gaming laptop, and it provides the HP Omen laptop with good gaming performance. On the inside as well, you get a very subtle yet stylish look that goes well with the laptop's overall theme.
Acer Predator Triton
This is a gaming laptop that blends the best of professional and clean design with gaming ideology. With a somewhat angular design, the laptop stands out in a good way. On the inside, the keyboard is lined with rather appealing blue accents, which enhances the look of the laptop as a whole. This laptop won't feel out of place even in the most serious of work environments. It is powered by an Intel 10th Gen i5 CPU, a 144Hz refresh rate display, which is great for the price, 8GB of RAM and 512GB of NVMe SSD storage for fast access to your games and information. The GPU on this laptop is an NVIDIA GTX1650Ti, which is a good GPU to have on a gaming laptop.