Dell has launched the Inspiron 15z Ultrabook in India, starting at Rs. 41,990 plus taxes. It is also available in a touchscreen version. According to Dell, the Inspiron 15z ultrabook is "extremely stylish and feather light", and has been designed for user
Dell has launched the Inspiron 15z ultrabook in India, starting at Rs. 41,990 plus taxes. It is also available in a touchscreen version. According to Dell, the Inspiron 15z ultrabook is "extremely stylish and feather light", and has been designed for users who desire "ultra-responsive connectivity, performance and entertainment, no matter where they are."
The brushed aluminum Inspiron 15z includes a built-in optical drive, Intel Rapid Start Technology and Intel Smart Response Technology along with a choice of 3rd generation Intel Core processors. The 15-inch touchscreen display on the device boasts of the edge-to-edge Corning Gorilla glass.
In terms of the graphical capabilities, the Inspiron 15z has the Nvidia GeForce GT630M 2GB DDR3 graphics. The device weighs 2.46 kg (touchscreen variant) and is a mere 23mm in thickness. It also has MaxxAudio 4.0 audio processing and Skull candy speakers for the audio buff in you. The Inspiron 15z is 21 mm thick and weighs 2.17kg (for the non-touchscreen model).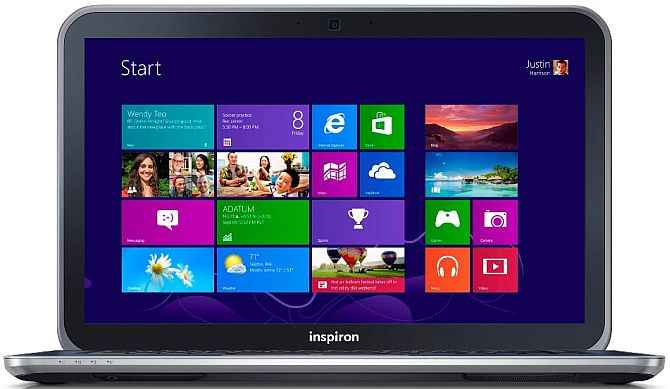 The Inspiron 15z also has Intel WiDi (wireless FHD 1080p / 5.1 surround), which lets users shares video & pictures wirelessly to a home entertainment system. It also comes preloaded with Skype and runs on Windows 8 straight out-of-the-box.
Mr. Shishir Singh, Director, Product Marketing, Dell India said, "We at Dell always strive to come up with something innovative which at the same time would address all the needs of our consumers. The Dell heritage boasts of packaging power and versatility and with this thin and sleek Inspiron 15z, we have launched yet another break-through product in the Inspiron series."

"The Inspiron 15z combines upscale style and features in a sleek and glamorous design with best-in-class technology, to give its users an unforgettable experience." he further added.