"The PC is at the hub of the family experience, and the new Inspiron One and Zino HD demonstrate how we are rapidly redefining the role of the desktop in the home." These were the words of Michael Tatelman, Dell's VP and GM of Consumer Sales and Marketing, when speaking about his company's new offerings aimed directly at the family. Check them out below:
Dell Inspiron Zino HD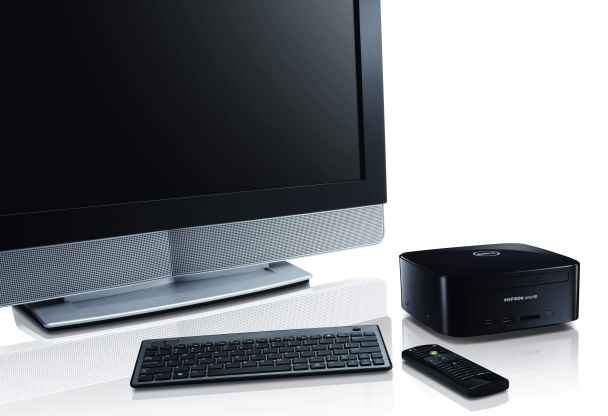 Dell has refreshed its Inspiron Zino HD HTPC offering with AMD Athlon processors, and starts off at $299, which is approximately Rs. 13,750. The base configuration packs a 2.3GHz single core AMD Athlon II Neo, DVD drive, THX 7.1 surround sound, and integrated graphics. Ports include USB, eSATA, HDMI, VGA, Gigabit Ethernet, analog audio in/out, SPDIF, and a 4-in-1 media card reader.
To really start beefing things up, Dell offers some of its legendary customizability in the form of better processors (up to 1.7GHz Phenom II X4 P290 - quad-core), better optical media (Blu-ray combo drive), more memory (6GB of RAM), larger storage (750GB HDD), and, the presence of Wi-Fi (802.11n) and discrete graphics (1GB ATI Mobility Radeon HD 5450). Other possible add-ons include a wireless keyboard and mouse, IR remote, 1TB storage, and more.
The dimensions of this tiny HTPC are 8x8x3.5-inches, and, it comes in black, silver, red, or blue. It has begun shipping in the US.
Dell Inspiron One 2305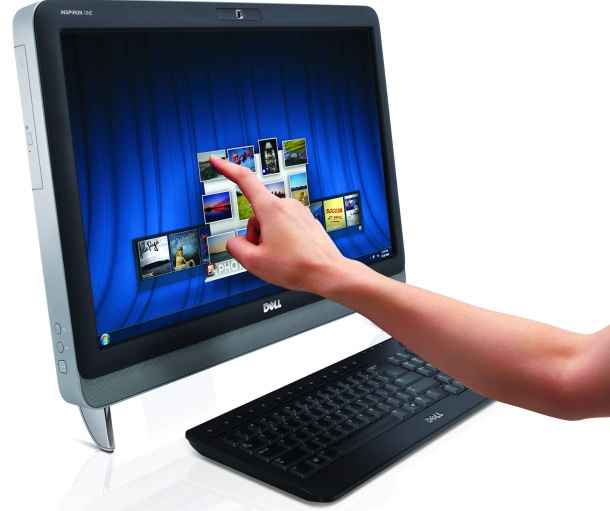 The Dell Inspiron One is Dell's latest all-in-one PC, and it features a 23-inch touchscreen that's capable of display full 1080p HD, along with the Dell Stage UI (seen in the Streak). Priced at approximately $800, the device would cost roughly Rs. 37,000 in India, and can feature the following customizable specifications (base configuration not yet official):
AMD Athlon II X4
Up to 8GB DDR3 1333MHz RAM
Up to 1TB SATA HDD storage
ATI Mobility Radeon HD 5450 with 1GB GDDR3
HDMI port & VGA port
Wi-Fi 802.11n
Webcam
Optical DVD drive (upgradeable to Blu-ray Combo drive)
The Dell Stage UI will feature many touch applications preloaded, such as Touch Instruments, You Paint, Sticky Notes and Touch Cam, apart from several casual games such as Dodge, Bug Garden, and Drum Zone. The product has not yet started shipping, but is poised to take on other all-in-one touchscreen PCs, including HP's TouchSmart and Compaq range, and NEC's as well.