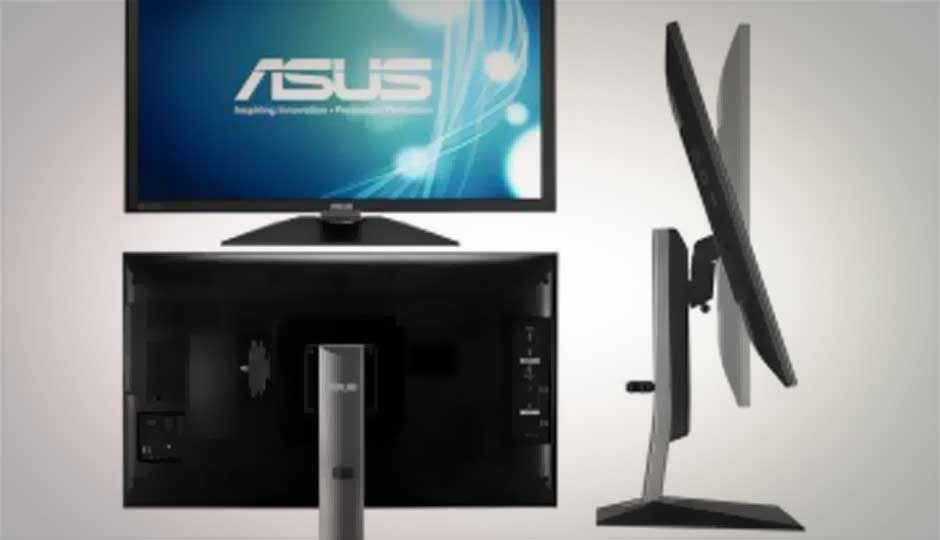 HIGHLIGHTS
At Computex 2013, Asus has shown off some hardware that will attract the PC gaming community with the announcement of a gaming laptop and some impressive monitors.
Apart from tablets launching tablets and notebooks at Computex 2013, Asus has shown of some other computing hardware that includes a gaming rig and monitors.
Starting with the Asus ROG G750, which shows off the GeForce GTX 765M along with 4th generation (Haswell) Intel Core i7 processors. The laptop has a brushed aluminum finish surrounding the keyboard. The keyboard itself is backlit and includes gamer-friendly isolated arrow keys. ROG has added an amplifier within the headphone socket to bump up the audio output for gaming and music.
At Computex 2013, Asus has shown off a 15-inch USB-powered monitor. This is a first for Asus. The 15-inch display has a resolution of 1366×768 pixels but a full HD version of the same will also be available to consumers. The 1366×768 version of the monitor will be available in July for $159 (Rs. 9,000 approx.), where as the full HD variant will ship in August for $209 (Rs. 12,000 approx.). The monitor shows off an anti-glare panel, and weighs 800g.
Asus also showed off two touchscreen monitors – 19.5-inches and 23.6-inches. Both the monitors show off a 1080p display and have a thick bezel. The 23.6-inch model has an IPS display where as the smaller one does not. There is no information available on the pricing of the monitors.
Last but not least, Asus showed off a tri-panel gaming setup. The setup included three 27-inch, 1080p IPS displays. The highlight of the monitors was the slim bezel.
The showstopper for Asus however has to be the new 31.5-inch 4K monitor, which is priced at a whopping $3,799 (Rs. 2,15,000 approx.). The 31.5-inch display shows off a pixel resolution of 3840×2160. The panel of the display is matte along with anti-glare. The bezel of the monitor too is very thin. ASUS is also planning a 39-inch version of the monitor. There is no pricing information about the 39-inch monitor. The 31.5-inch monitor will ship in June.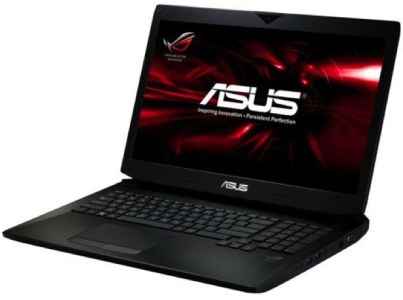 Asus ROG G750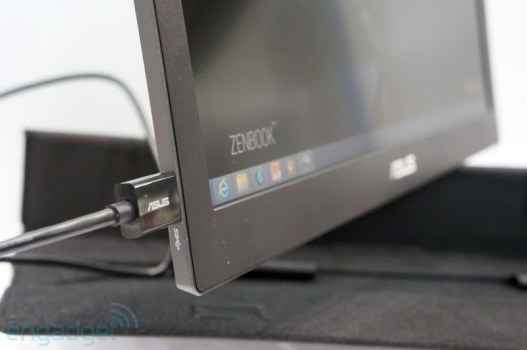 Asus USB powered monitor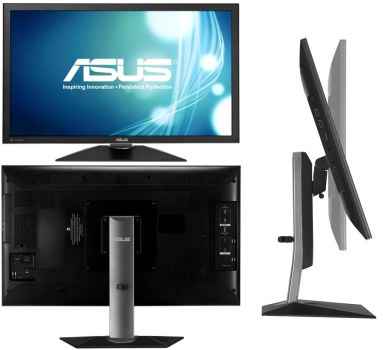 Asus 31.5-inch 4k monitor
Other Computex 2013 stories,
Computex 2013: Toshiba unveils new 'Excite' Android tablets with Tegra 4
Computex 2013: Toshiba launches PX35t AIO desktop, refreshes laptop range
Computex 2013: Asus launches Transformer Book Trio, Pad Infinity, Fonepad Note & more
Computex 2013: Acer unveils 8-inch Win 8 tab, Liquid S1 phablet and ultrabooks
Computex 2013: Acer R7-laptop-desktop-tablet hybrid slideshow