An article describing the pre-release announcement of Lenovo IdeaPad B, E, S, V & X-series along with the IdeaCentre aka all-in-ones at CES 2011.
Lenovo has reportedly announced close to two-dozen laptops, as part of the pre-release announcement covering the consumer and SOHO (small office home office) market segments. We have already witnessed the Y, Z and G-series announcement in our previous news release. Hence, we will take a sneak peek at the B, E, S, V & X-series IdeaPads along with the introduction of IdeaCentre series aka all-in-ones.
Incorporating support for AMD's Fusion technology and Intel's 2nd generation core series aka Sandy Bridge technology, the IdeaPad S205, V-series, E-series & X-series laptops are designed for top notch performance. The B-series ships with an upgrade limitation up to Intel Core i5 processor, while the IdeaPad S100 does away with the netbook specifications for the basic user. Thus, it appears that Lenovo has made a massive statement targeting all segments of consumers, with this bulk pre-release announcement. Let's take a sneak peek at the impressive specifications for each of the individual models.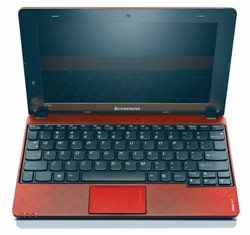 S-series
IdeaPad S100
[RELATED_ARTICLE]The S100 is the successor of trendy & portable 10.1-inch S10-3 netbook. It includes the following specifications:
10.1-inch High-Definition display (1366x768)
Upgradeable to Intel Atom N570 CPU
Upgradeable to 2GB of RAM
Upgradeable to 320GB 5,400 rpm hard drive
Quick Start instant-on OS
2.0 or 0.3 MP webcam
3 or 6-cell battery
Weighs 2.43 pounds with 3-cell battery
IdeaPad S205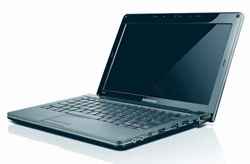 The S205 incorporates the form-factor and AMD Fusion technology identical to the ThinkPad X120-e. Hence, it is claimed to be the Consumer alternative to the X120-e. It includes the following specifications:
11.6-inch 1366 x 768 screen
Upgradeable to AMD Dual Core Fusion E-350 processor
Upgradeable to AMD Radeon HD graphics
Upgradeable to 8GB of RAM
Upgradeable to 750GB of storage
Dimension: 10.6 x 6.6 x 1.1-inches
Weighs 2.2 pounds
Read on to know about V-series & B-series in the next page...
V-series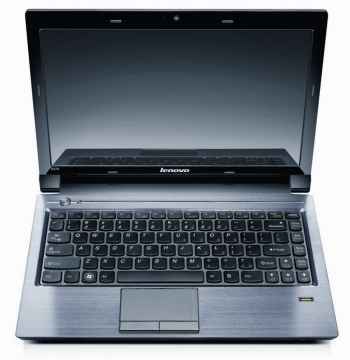 [RELATED_ARTICLE]Incorporating a sleek aluminium cover, the V-series is built for the professionals and home users. It ships in three form-factors namely: 13, 14 and 15-inch, which determines the classification of models: V370, V470 and V570 respectively. The following are the detailed specifications:
Upgradeable to Core i7 2nd generation Intel processor
13.3 (V370) / 14 (V470) / 15.6-inch (V570) screen with 1366 x 768 resolution
Upgradeable to Nvidia GeForce 315M (V370) / Nvidia GeForce 525M (V470 / V570)
Upgradeable to 8GB of RAM
Upgradeable to 1TB of HDD
3.68 / 4.81 / 5.29 pounds depending on screen size
3-hour estimated battery life with 6-cell battery

B-series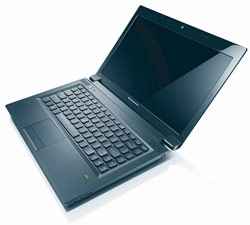 Designed for the small office & home users, the B-series incorporates 14 and 15-inch form-factors. The following are the key specifications:
14 (B470) / 15.6-inch (B570) 1366 x 768 screen
Upgradeable to Core i5 CPU
Upgradeable to Nvidia GeForce 410M graphics
Upgradeable to 1TB 7,200 rpm hard drive
Upgradeable to 8GB of RAM
DVD drive
Note: Price and release date is still under cover for the B-series, S-series and V-series.
Read on to know about IdeaCentre series aka all-in-ones in the next page...
IdeaCentre-series aka all-in-ones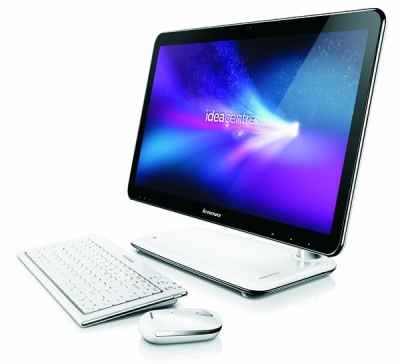 The IdeaCentre-series comprises the A320, B320, B520 and C205, which are classified based on their hardware configuration. They are expected to hit the global market in June 2011.
A320
The A320 is the sleekest of the IdeaCentre-series. It includes the following specifications:
2.30GHz Intel Core i5 2nd generation CPU
21.5-inch full HD 16:9 widescreen display
Upgradeable to 8GB DDR3 SDRAM
Upgradeable to 750GB HDD
Integrated 802.11n WiFi, Bluetooth, HDMI out, and integrated 2 watt stereo speakers
B320
[RELATED_ARTICLE]The B320 includes the following key specifications:
Intel Core i5 processor
21.5-inch HD 16:9 widescreen panel
Intel HD Graphics
Upgradeable to 8GB DDR2 SDRAM
Upgradeable to 4TB HDD
Integrated DVD writer
Two 2-watt integrated stereo speakers
Optional Bluetooth and 802.11b/g/n WiFi
B520
The B520 includes the following key specificaitons:
Intel Core i7 CPU (also the 2nd generation)
23-inch full HD 16:9 display
Upgradeable to 16GB DDR3 SDRAM
Upgradeable to 2TB HDD
3-in-1 mouse, integrated Dolby Surround Sound 5.0 speakers, and a Blu-ray drive
C205
The C205 includes the following key specifications:
AMD dual-core E-350 CPU
18.5-inch, 16:9 widescreen display an
Array of graphics options including AMD Radeon HD 6310 Series
Upgradeable to 8GB DDR3 RAM
Upgradeable to 500GB HDD
The IdeaCentre A320, B520 and B320 are priced at $699, while the C205 will cost you $499.99.
Read on to know about the Edge-series and X-series in the next page...
ThinkPad Edge-series
E220s and E420s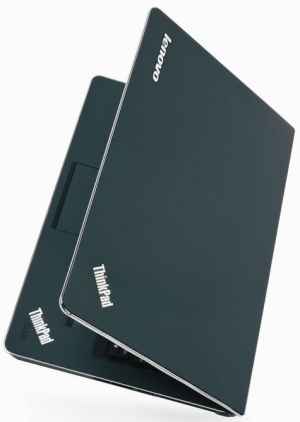 [RELATED_ARTICLE]The Edge-series comprises of E220s and E420s which are primarily classified based on their display size and form-factor. Both the models are said to incorporate Intel's second generation core processor or Sandy Bridge technology, which invariably gives them an edge over other business models. Adopting a sleek form-factor 1-inch or less, the 12.5-inch E220s & the 14-inch E420s incorporate a soft-matte exterior which is finger-print resistant. The metallic finish on the body contours enhances the business class design aesthetics, while also being stylish. The E220s and E420s are lighter than their counterparts weighing just 3.5 & 4 pounds respectively. Both the models include similar specifications except for the E220s comprising 4GB RAM versus the 8GB RAM on E420s. The following are the key specifications:
Intel Core i3, i5, and i7 with Sandy Bridge technology
Optional 4G/WiMAX connectivity.
Upgradeable to 320GB hard drives or 128GB SSD
E220s: upgradeable to 4GB RAM; E420s: upgradeable to 8GB
High-definition LED display & the spill-proof Edge keyboard
Both the models are expected to be released in April 2011. The base price tag for E220s is $900, while the starting price for E420s is $750.
ThinkPad X-series
X120e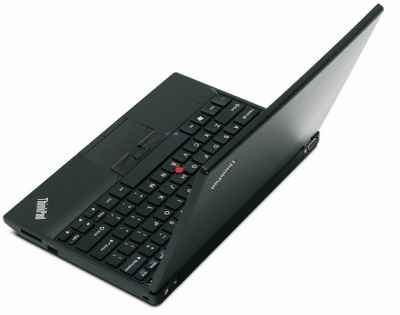 After the ThinkPad X100e's uneventful exit from the market, due to its low-battery life issue (less than 3.5 hours with a 6-cell battery), Lenovo has once again tried its luck with the introduction of X120e. Incorporating AMD's Fusion APU technology into the Zacate E-240 & E-350 processor configurations, the ThinkPad X120e is expected to deliver longer battery life (up to 6.5 hours) and great graphics performance with the inclusion of AMD's HD 6310 graphics solution. AMD and Lenovo have reportedly promised to have eliminated the heat issue, which has not yet been practically tested. The X120e is expected to be available hit the market in February 2011 at an estimated price tag of $399.