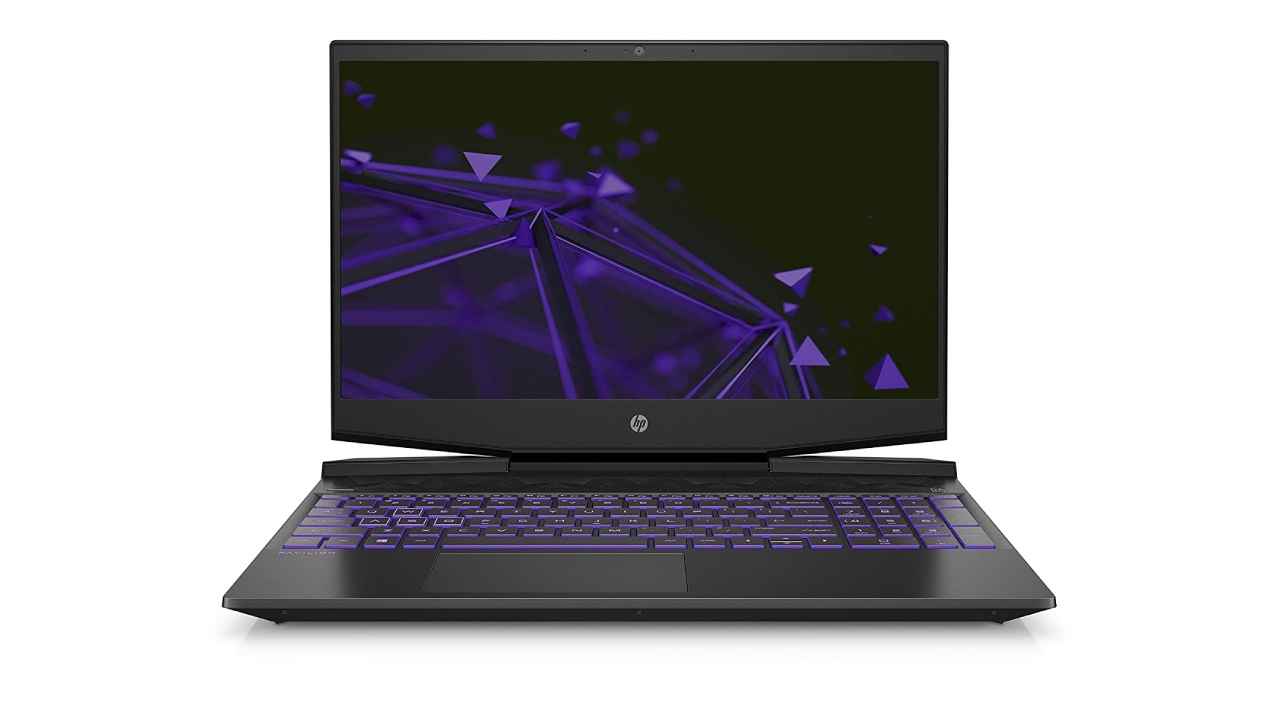 While the processor and the graphics card are usually the main focus for anyone buying a gaming laptop, these components can face a performance bottleneck without enough RAM. If you're looking to enjoy the latest AAA titles without any compromise, you'll need to pick a gaming laptop with 16GB of RAM. Paired with the right hardware, a model with 16GB RAM will deliver lag-free gaming for current-gen and even many future titles. Additionally, the laptop you choose should also have a good combination of powerful specifications and useful features. To help you pick one, we've curated some gaming laptops available on Amazon. These laptops meet all the requirements mentioned earlier.
Lenovo IdeaPad Gaming 3
Powered by the Ryzen 5 4600H processor, the Lenovo IdeaPad Gaming 3 laptop ensures a smooth performance for work and play. With a 512GB SSD, the laptop offers enough storage for your favourite gaming titles. This storage also ensures high data transfer speeds, contributing greatly to reduced load times. The NVIDIA GTX1650 graphics card with 4GB of graphics memory can handle many of your favourite titles. Its Anti-Glare display makes it comfortable for longer gaming sessions. Maximum brightness of 250 nits keeps it visible even during the day. WIth the 5th Generation Thermal Cooling technology, your laptop stays cool and comfortable even under heavy load.
HP Pavilion Gaming (2021)
The Hp Pavilion Gaming laptop display supports a high refresh rate of 144Hz, offering smooth and seamless visuals. Additionally, the IPS technology ensures great viewing angles at all times. Under the hood, the 10th-gen Intel Core i7 processor can handle demanding apps and games with ease. The model comes with 512GB of SSD storage as well as 32GB Intel Optane memory. This combination ensures that you experience no wait times when starting your system or frequently used software. Its 4GB NVIDIA 1650Ti graphics card is capable of delivering a good performance for many popular titles.
MSI Bravo 15
With the Ryzen 7 4800H paired with the RX5500M graphics under the hood, the MSI Bravo promises a great experience in leading AAA games. The AMD FidelityFX technology reduces the load on the GPU while maintaining high visual fidelity. Its 144Hz display is supported by the AMD FreeSync technology that ensures a tear-free smooth gaming experience for all gamers. The design of the laptop features a metallic aluminium hair-brushed aesthetic, making it a stylish choice. Its build features dedicated thermal solutions for the GPU and the CPU, with up to six heat pipes working together to keep temperatures low at all times.
Dell Inspiron G15 5510
With a dual-air intake design, the Dell Inspiron G15 gaming laptop promises optimised thermals through two intake vents and four output vents. It also features Dual-speakers with Nahimic 3D Audio technology for total audio clarity. A dedicated Game Shift key lets you activate a high-performance mode when you need a little extra from the laptop. The orange backlit keyboard adds to the visual appeal of your laptop. Its ExpressCharge technology aims for faster charging times for the 56Whr battery. With narrow borders on the display, the laptop delivers an immersive visual experience for games and more. The 512GB of SSD storage allows you to keep all your favourite games and applications installed and accessible instantly.