An article describing the release of Asus Bamboo-series notebook - the U43Jc notebook built with Nvidia Optimus technology and supported by Super Hybrid Engine.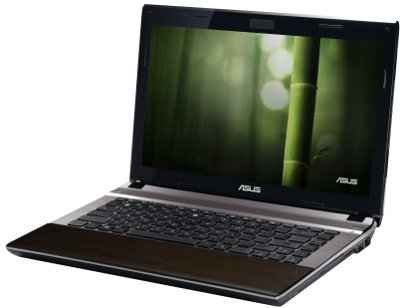 Asus has reportedly reiterated its commitment to green values with the release of the all new Bamboo series notebook - the U43Jc, which is said to blend the elegance of natural design with cutting edge technology. The new U -series claims to be the newest line of the Bamboo series, which was first launched in 2008. Built with a 'green' theme using bio-friendly materials, the U43Jc notebook reportedly integrates innovative design, appealing style and cutting-edge computing potential in a trendy frame. Designed for fashion and eco-conscious users, the U43Jc is built with lightweight materials like bamboo, which apart from being eco-friendly and stylish, is also 100% bio-degradable and recyclable.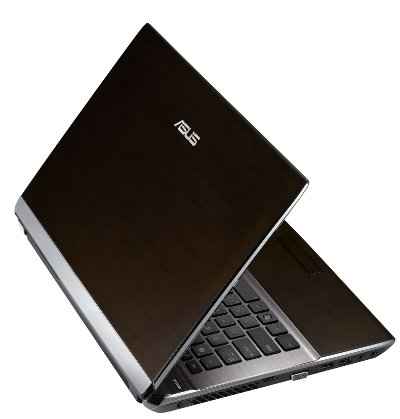 In addition, Asus has put in a lot of innovation and research into this product, with the introduction of Super Hybrid Engine (SHE). This technology is expected to monitor processing loads of power and deliver the right level of input power in conjunction with Nvidia Optimus technology to conserve energy and also extend battery life. Optimus technology is designed to intelligently switch between high end discrete graphics and normal integrated visuals, depending on system usage. Also, it is expected to turn off more energy-demanding graphics whenever possible to better conserve power, thereby prolonging battery life.
It also features Syncables technology that enables effortless syncing with a plethora of devices, including desktop PCs, other notebooks, smartphones and digital cameras. This makes it easy to share files, backup data and access collections quickly. Intelligent syncing allows users to get more done using one light notebook as their nexus — invariably reducing their energy footprint as less equipment needs to be powered on at the same time.
USB 3.0 is another new addition to this series, reflecting the move towards increasingly faster data transfers replacing the old USB 2.0 standard. The new standard is rated up to ten times faster than USB 2.0, and is expected to be fully backward compatible to ensure that all existing USB devices can still be used. And while transferring massive content and large files in mere seconds is a plus, USB 3.0 is claimed to be environment friendly, since it charges devices much faster than USB 2.0 and thereby consumes less power.
The U43Jc's LCD panel ships with a Zero Bright-Dot guarantee, providing replacement insurance against dead pixels. The notebook is said to also feature Asus Splendid Video Intelligence Technology which automatically tweaks colours, sharpness and other visual parameters to ensure the best experience regardless of the content being viewed. The Bamboo U43Jc notebook also incorporates high fidelity speakers with SRS premium surround sound for pristine audio reproduction.
Specifications:
| | |
| --- | --- |
| Model Name | U43JC-WX057V |
| LCD | 14" HD Glare |
| CPU | Intel i-Core |
| | i3-370M |
| | (2.4G,3M) |
| RAM | 4GB DDR3 1066 |
| HDD | 500GB |
| | 5400rpm |
| VGA | NV GT310M |
| | 1GB DDR3 VRAM |
| ODD | DVD RW 8X SM DL |
| WLAN | 802.11 b/g/n |
| BT | Yes |
| Webcam | 2.0M |
| Battery | 8 Cell |
| OS | Win7 |
| | Home Premium |
| Warranty | 1-Year Global |
| Bag & Mouse | Yes |
| Asus Retail Price (INR) | 61,999/- |