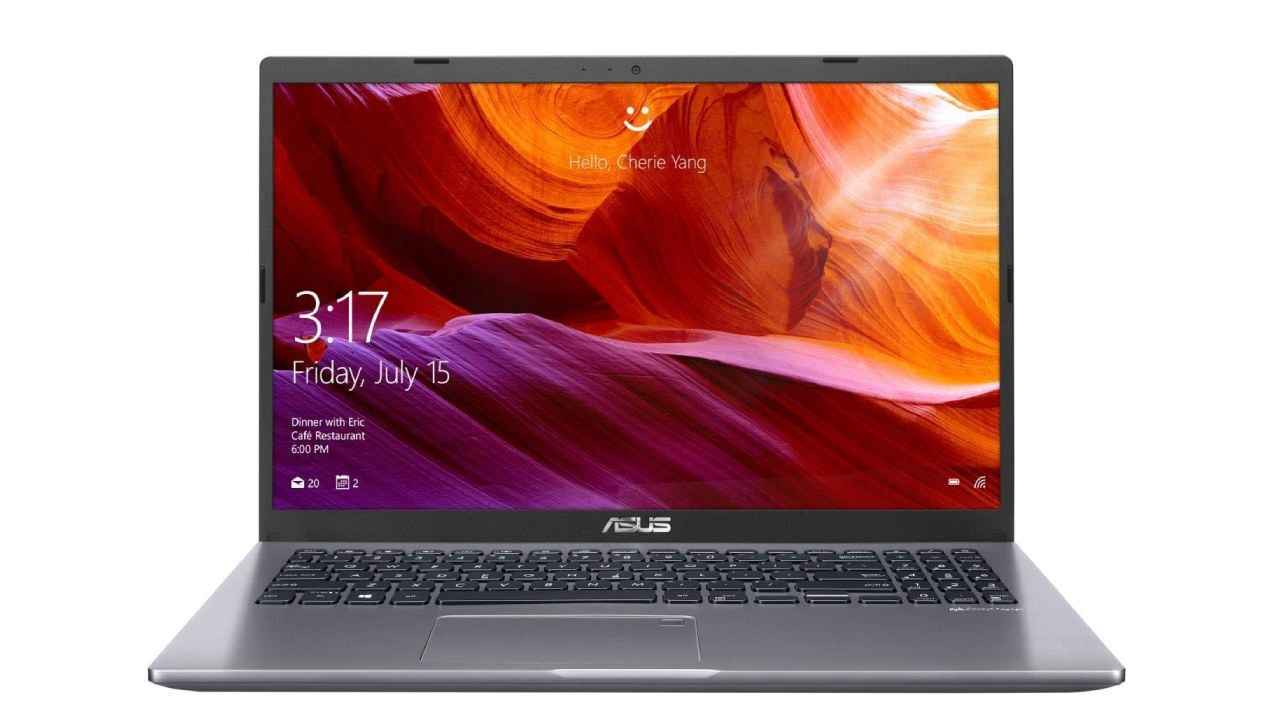 There was a time when you had to pay a hefty premium for a thin and light laptop with powerful specs, which made them a no-go for students. With continuous breakthroughs and developments in mobile computing, now it's possible to get a thin model at an affordable price. Although the market is full of affordable thin and light laptops, finding a decent one can be tricky simply because there are so many options. So here's a list of some laptops on Amazon that most students should get.
Lenovo ThinkPad E14, 20RAS0SA00
If you prefer lightweight (1.69kg) laptops that can handle some accidental knocks, drops, spills, shocks and extreme temperatures, then the Lenovo ThinkPad E14 might be a good buy. It is packed with an Intel Core i3 processor with a base clock of 2.1Ghz, which can go up to 4.1Ghz. The processor comes coupled with an 8GB RAM and a 256GB SSD for fast and smooth operation. It comes preloaded with DOS, but you can install any compatible operating system of your choice. Its 14-inch display has a resolution of 1920×1080 pixels and anti-glare technology to ensure you get good visuals even in bright environments. It has dual 2-W Harman speakers with Dolby Advanced Audio and Skype-certified microphones to ensure the sound going in/out is clear. Lenovo claims that the battery inside can power it up to 12.8 hours under optimal conditions.
Lenovo IdeaPad Slim 3i, 81WE00RNIN
The Lenovo IdeaPad series is known for having powerful hardware in a lightweight and compact form factor, and this one is no different. The Lenovo IdeaPad Slim 3i is packed with a 10th Gen Intel Core i5 processor (Base Clock: 1Ghz, Boost Clock: 3.6Ghz) with 8GB DDR4 RAM and 1TB HDD to make sure you can multitask without slowing down. It has a 15.6-inch Full HD anti-glare screen powered by integrated Intel UHD graphics for a pleasant movie watching experience. This thin (19.9mm) and light (1.85kg) laptop comes preloaded with Windows 10 Home, MS Office Home and Student 2019 edition. When it comes to connectivity, Lenovo has equipped it with two USB 3.1 Gen1 ports, a USB 2.0 port, headphone/mic combo jack, an HDMI port and a 4-in-1 media reader along with Wi-Fi and Bluetooth for wireless connectivity.
Mi Notebook 14, XMA1901-FC
If you're always worried about breach of privacy, then this one's for you. The Mi Notebook 14 is a 14-inch laptop with a Full HD resolution and a detachable webcam, which provides you with an extra layer of privacy. It has an Intel Core i5 10210U processor (Base Clock: 1.6Ghz, Max Clock: 4.2Ghz) for all its processing needs, 8GB DDR4 RAM and a 256GB SSD which comes preloaded with Windows 10 Home edition for seamless multitasking. Xiaomi claims that the battery packed inside can power all this powerful hardware for up to 10 hours. It is also equipped with all the necessary ports and connectivity options like USB, HDMI, Audio Jack, Wi-Fi and Bluetooth to make sure you aren't left disconnected no matter what. It's 1.5kg weight, and 18mm thickness makes it one of the lightest and thinnest laptops available in the market right now.
ASUS VivoBook 15, M515DA-EJ521T
ASUS is one of the leading laptop manufacturers in the world thanks to products like the ASUS VivoBook 15. This slim and light laptop from ASUS packs a 15.6-inch, 1080p anti-glare display with a refresh rate of 60Hz. Under its hood, there's a Ryzen 5 3500U processor (Base Clock: 2.1Ghz, Boost Clock: 3.7Ghz) paired with 4GB (upgradeable up to 12GB) RAM and 256GB NVMe SSD which is preloaded with Windows 10 Home edition. If you're worried about storage, then you'll be glad to know that it has a free 2.5-inch SATA slot for future expansion. This laptop comes with AMD Radeon Vega 8 graphics which can help you in graphics-intensive work like photoshop and low-end gaming. This 1.8-kg laptop is equipped with all the primary ports for wired connectivity like USB, HDMI and audio jack while for wireless connectivity it has Wi-Fi and Bluetooth, making it a great option for students who are always on the move.