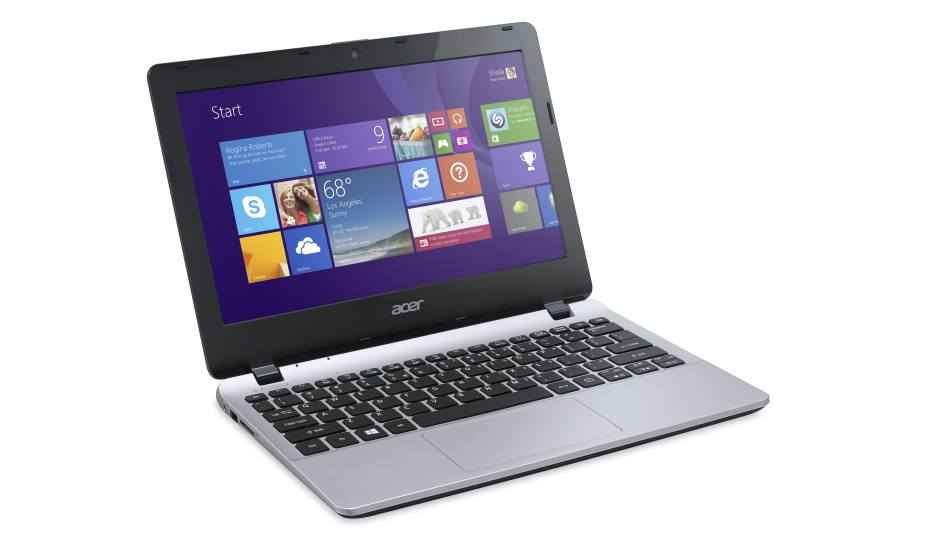 HIGHLIGHTS
The new Acer Aspire E laptops are available in 29.464cm (11.6 inch), 35.56cm (14 inch) and 39.624cms (15.6 inch) models.
Acer has introduced six new laptops under its Aspire E series in India. Priced between Rs. 20,999 and Rs. 59,999, the new Acer Aspire laptops are : ES1-511, E3-111, E5-511, E5-471, E5-571 and E5-571G.
The new Acer laptops support Windows 8.1 and Linux operating systems. Other common features of the laptops include up to 12GB of RAM and 1TB hard disk, NVIDIA GeForce 800M series card and 4th Generation Intel Core i7 processor.
The notebooks are equipped with a Precision Touchpad (PTP) that supports six-core Windows 8.1 TouchPad gestures.
The Aspire E5-571 comes in two variants – graphics and non-graphics – and is available in five colours: Titanium Silver, Midnight Black, Tiger's Eye Brown, Sapphire Blue and Garnet Red. While the Aspire E5-471 notebook comes in 35.56 cms (14 inch) screen size that is available in Pearl White colour.
Mr. Neeraj Gill, Group Director – OEM, Microsoft India says, "We are excited to partner with Acer in announcing the launch of the new Aspire E series from Acer based on the Windows 8.1 OS. The new OS provides users with an even more familiar and convenient experience across touch, keyboard and mouse inputs, while improving efficiencies. Activities like powering down and switching between apps are easier than before, navigating with the mouse and keyboard will feel more intuitive and finding great new apps to make the most of the software is simpler than before. We are sure consumers will be pleased with their experience of the new Windows 8.1 OS on the equally new Acer Aspire E series."
Mr. Anand Ramamoorthy, Director Consumption Sales, Intel South Asia, says, "Powered by Intel processors, the E-Series range of laptops will deliver brilliant PC performance that will let users communicate with friends and family, enjoy entertainment, and get their work done."