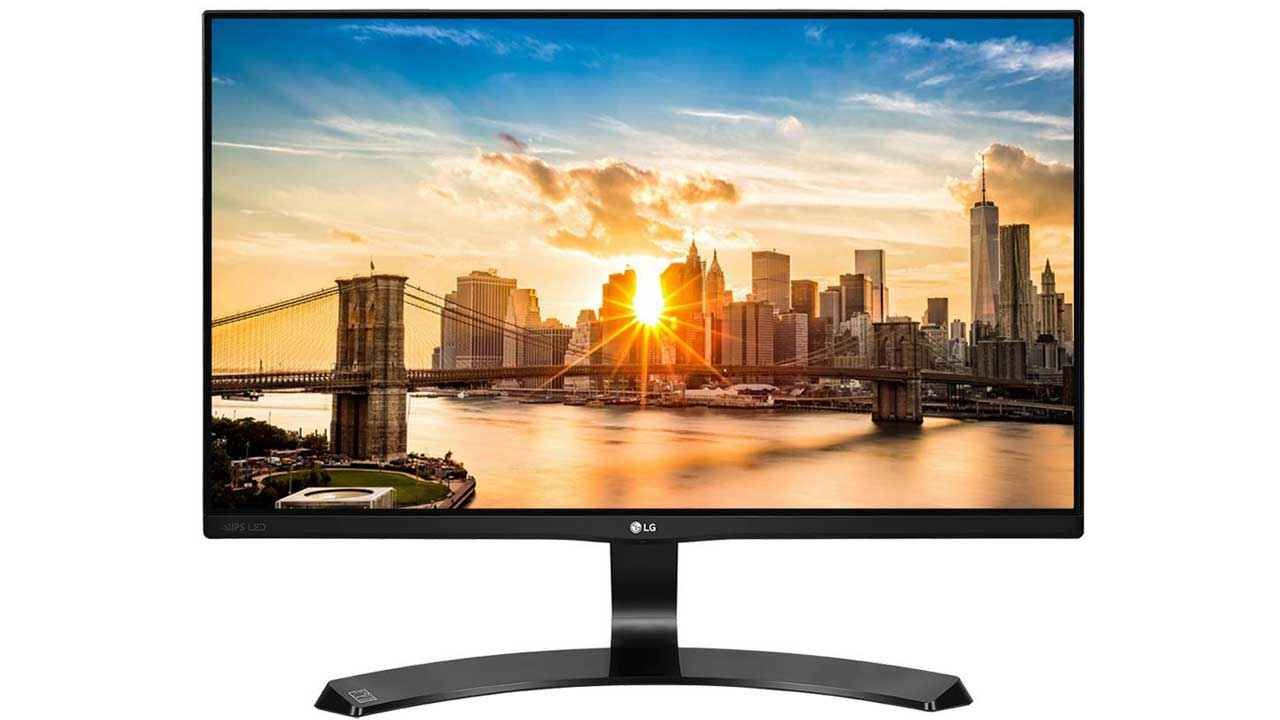 Laptops have become preferred work stations today instead of a desktop because they are portable, can easily be carried from home to work and give you the flexibility of working from anywhere you like. But a laptop comes with its own set of limitations. For starters, the seating position especially when working on a desk isn't the most comfortable for long typing sessions as you need to hunch a bit. You can't move the keyboard to a more comfortable angle without moving the entire laptop, and the display can only tilt and not swivel. Not to mention the fact that a lot of people prefer a traditional mouse to a trackpad. If you are one that has a laptop and would like to give it a more desktop-like feel when working from the office or home, then worry not. There are a bunch of accessories that can help you achieve this. We will take a look at 4 such accessories available on Amazon.
AmazonBasics Laptop Stand
The first thing to do is to raise the height of the laptop display to eye level so you don't crane your neck while working. To do this, you can consider the AmazonBasics Laptop Stand. It raises the laptops 6.1-inches off the desk for better ergonomics, however, know that the height of the stand cannot be changed. It is ideal for laptops upto 14-inches in screen size. It is made of metal, is quite sturdy and heavy weighing 2kgs. It has a forward tilt adding to its ergonomics.
Dell Km117 Wireless Keyboard Mouse
Now that you've propped your laptop on a stand, then typing on it may be a bit unergonomic. For this, it makes sense to invest in an external keyboard and mouse. Here you can check out the Dell Km117 Wireless Keyboard Mouse. It connects to your laptop via a single USB dongle which is small and non-intrusive. The keyboard also brings with it a full-sized number pad, a feature missing from most thin and light laptops today. The keyboard has a slim profile and can be inclined for a more comfortable typing experience. The mouse has a simple design and comes with a distinct left and right-click along with a scroll wheel. Both the keyboard and mouse run on batteries. They have a claimed battery life of 12 hours.
AmazonBasics USB 3.1 Type-C to 4 Port USB Hub
Most thin and light laptops today are cutting down on the number of connectivity options they give you with some resorting to only one or two USB-C ports. In that case, a dongle or an adapter is your best friend. Here we are talking a look at the AmazonBasics USB 3.1 Type-C to 4 Port USB Hub. It connects to your laptop with just 1 USB-C port and in turn adds 4 USB3.1 ports. This means you can easily connect a pen drive, hard drive or the keyboard and mouse dongle to your system without worrying about running out of ports. This SUB hub has a claimed data transfer speed of upto 5 Gbps. It is compatible with both Windows and Mac.
LG 22-inch IPS Monitor
If a 13 or even 14-inch screen of your laptop is too small to work on in the office or at home, then you may want to consider adding an external monitor. If you are on a budget, we recommend the LG 22-inch IPS Monitor. With an IPS panel, you will get good viewing angles on the monitor and the 22-inch size should be enough for everyday work and some lunch time YouTube entertainment. For connectivity, it has 1 VGA Port, 1 HDMI Port, 1 DVI Port, 1 Audio-Out Port and 1 Headphone Port. The monitor has a 60Hz refresh rate and a response time of 5ms. It has a resolution of 1920x1080p. You also have the option of wall mounting the monitor, if you wish.