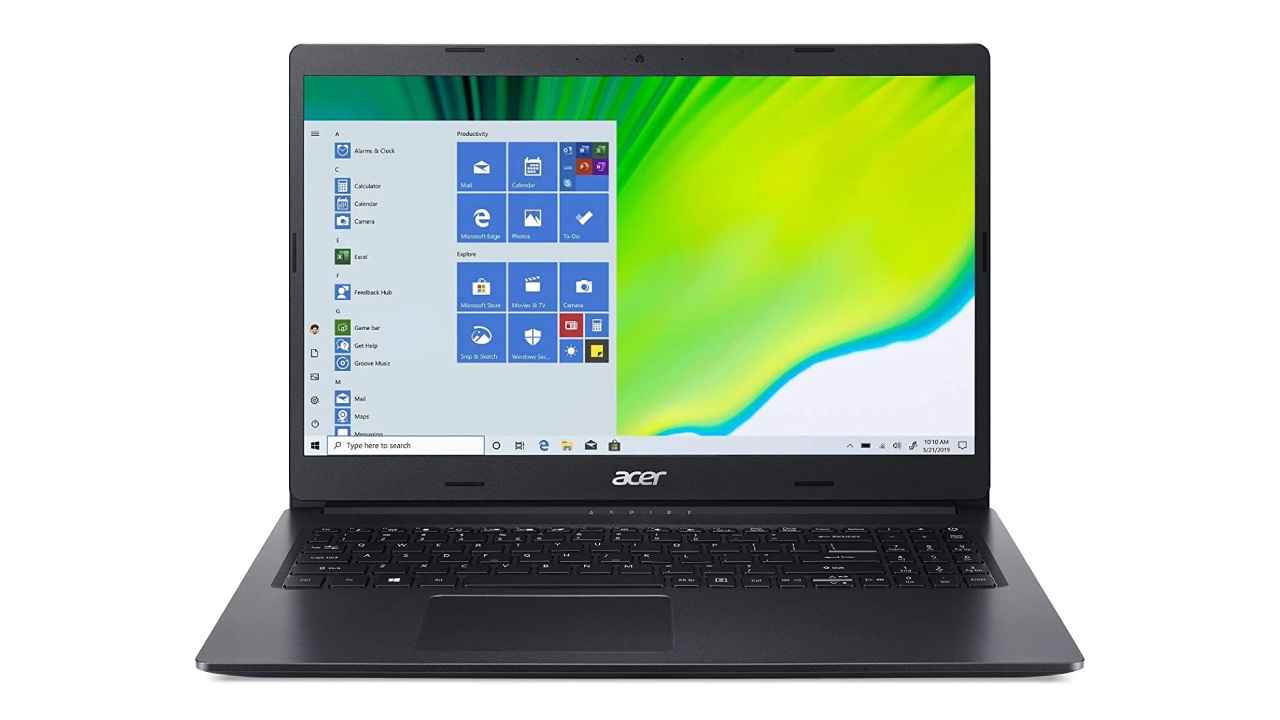 When buying a laptop, the common ideology for buyers is to get a range of features without spending a bucketful. A thin and light laptop is a good choice for most users – especially for those who want a laptop which can keep up with everyday tasks, or just as a media device. The best part is that these regular laptops which are good for basic daily needs, are quite pocket friendly and even on a budget, you can get some great value for money. A laptop with good internal specifications and a thin and lightweight design extends the life of the system. Check out these thin and lightweight laptops which you can buy on a budget.
Lenovo ThinkBook 14
The Lenovo ThinkBook 14 is a thin and lightweight laptop which is affordable too. The laptop has a 14-inch display and is compact making for crisp visuals. The thin bezels on the screen's sides add to the laptop's overall feel and give it an upscale look. The laptop comes with 4GB of RAM, and an Intel i3 CPU which are good enough for everyday multitasking needs. Since this is a lightweight laptop, you can carry it around and make the most of the claimed 9-hour battery life.
Acer Aspire 3 A315-56
When it comes to durability and quality, Acer is one of the top brands that comes to mind, and that's why we couldn't help but include the Acer Aspire 3 in this list. It has a 1.2GHz Intel Core i3-1005G1 processor under its hood, which should ensure a smooth performance. It has 4GB DDR4 RAM (upgradable to 12GB) and 1TB 5400rpm hard drive for your storage and memory needs. It boasts of a 15.6-inch full HD 1920 x 1080 screen that has features such as Acer ComfyView and is an LED-backlit TFT LCD so you can enjoy viewing your favourite movies to the fullest. The laptop comes in a beautiful design available in three colours. The battery lasts up to 9.5 hours, according to the brand. Finally, it weighs approximately 2kg, and you can easily carry it around.
Acer Aspire 3 A315-56
For users on a budget, the Acer Aspire 3 is a viable option. It comes with reasonable specifications, and a portable design, which makes it a good pick for a variety of users – business professionals, students on the go, and those who want to stay connected while on the move. It comes with an Intel i3 CPU, 8GB RAM and 1TB HDD under the hood. Together, these three components ensure that your laptop performs well under all situations and gets the job done whenever you need it. Incidentally, the 15.6-inch display makes for good visuals no matter what you're watching.
Mi Notebook 14
This is another thin and lightweight laptop with rather powerful specifications. The CPU on this one is an Intel i5 10th generation processor, which makes short work of not just multitasking, but also for things such as video editing, photo editing and other intensive processes. This is a laptop which is all about speed – and the 8GB of RAM and 256GB, SSD storage complement, that factor. Additionally, the 256GB SSD makes up for lack of storage in terms of speed, which comes in handy when you want to access your documents while on the go. Since it has a 14-inch display, it also has a long-lasting battery life, which Mi claims can last up to 10 hours.
ASUS VivoBook Ultra K14
If you're on the lookout for a low-cost ultrabook, the Vivobook Ultra K14 from ASUS is a viable option. It has a sleek design which looks professional, an impressive display, an Intel Core i3-10110U 10th Gen processor, 4GB of RAM and 256GB of NVMe SSD storage. The specifications make the laptop perform well in basic everyday tasks, such as browsing the web, creating documents, light photo editing and other such workflows. The laptop also has a backlit keyboard, which keeps you productive even in low light situations. Overall, this one is a good pick if you're looking for a lightweight laptop at a reasonable price.
Acer Aspire 3
Here is a laptop with a 15.6-inch display, a thin and lightweight design as well. The 15-inch display ensures enhanced viewing and productivity on the go. This display alone makes the laptop a great productivity powerhouse. Apart from that, to keep up with other tasks such as browsing the web, viewing content, and getting light work done, you get a powerful 10th Generation Intel i5 CPU, 8GB of RAM and 1TB of storage. The 1TB storage goes a long way in helping you archive all your documents, pictures and more. Since this is a budget-friendly laptop, the Intel i5 CPU in this is quite an alluring factor.