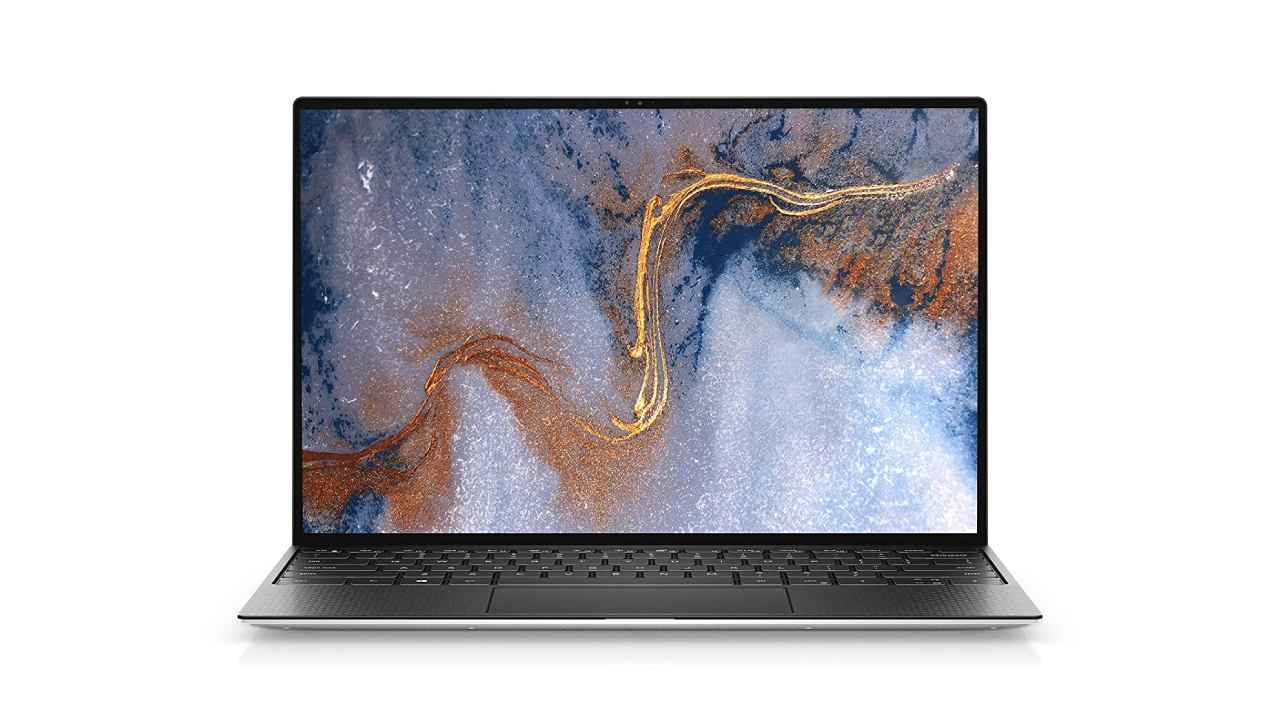 If you are a working professional who travels around a lot and has to handle a lot of work on the go, then you should get yourself a compact laptop. Getting a thin and light laptop not only makes it easy for you to carry it around, but it also has a premium look, adding to your style quotient. A 13-inch laptop should do the job for you. Here are six such laptops that you can get on Amazon, which have been primarily selected based on their weight and thickness along with other listed features.
Apple MacBook Air
The Apple MacBook Air got its name because of its lightweight design as it weighs just 1.25kg and has a height of 17mm, making it extremely compact and easy to carry around. It has a 13-inch LED-backlit Retina display that supports millions of colours so that it delivers a good visual output with bright and vivid colours. The processor used in this device is the dual-core Intel Core i5 with a base speed of 1.8GHz and a turbo speed that can go up to 2.9GHz. It has built-in Intel HD Graphics 6000 to make the visual renditions, during your editing and gaming experience, smooth. It has two USB 3 ports and a Thunderbolt 2 port along with an SDXC card slot. Finally, it uses an SSD storage drive which should give you fast and snappy performances.
Microsoft Surface Pro X
Here is a premium gadget from Microsoft that you can use as a tablet as well as a laptop. To use the Microsoft Surface Pro X as a laptop, you just need to open its built-in kickstand and connect the Surface Pro X signature keyboard. You also get an S pen to further improve your user experience, especially while performing editing jobs. Weighing in at just 0.77 kg with a height of 7mm (without the keyboard), it is one of the lightest and thinnest devices in this segment. The new custom Microsoft SQ1 processor powered by Qualcomm should help in delivering good performance while multi-tasking between heavy apps, as per company claims. It has an 8GB RAM and an internal SSD memory of 128GB, which should be good enough to perform most of your professional work. Finally, it gives you 13 hours of battery life under optimal use, claimed by the brand.
ASUS ZenBook 13 (2020)
This 13.3-inch laptop from Asus comes in not only a lightweight package but also with high-end specifications so that you're always at your productive best. The 13.3-inch screen on this laptop is an FHD panel, which keeps things crisp and clear. The screen is optimal for keeping yourself entertained, and also for tasks such as video and photo editing. In fact, you can easily edit on the go because under the hood; this laptop comes with an Intel Core i7 11th Gen processor, 16GB RAM and 1TB of fast NVMe SSD storage. The laptop will make short work of most tasks, and the thin and lightweight design ensures great portable performance.
Apple MacBook Pro with Apple M1 Chip
The newest Apple MacBook is a promising 13-inch laptop with impressive performance. It sports Apple's very own chip, the M1, which is said to be equivalent to an Intel i7 processor. The processor has also proved itself to have good performance, especially on the go, for daily and demanding tasks. Apple claims that the laptop has a 20-hour battery life, making it great for taking with you on the go. Other specifications on the laptop include an 8GB RAM and 512GB SSD, making for good, all-round performance. It also comes with Apple's latest operating system.
HP Spectre X360 2020
Here is a 2-in-1 laptop for users who want the convenience of a tablet and the performance of a laptop. The laptop has a 13.3-inch FHD touchscreen display, an Intel i7 10th generation CPU, 16GB of RAM and 512GB of SSD storage. The laptop is great for getting everything done and even for entertainment and media. It comes with Bang & Olufsen-powered speakers, which complement the impressive display when listening to songs or watching videos. Since this is a 2-in-1, you can just flip it around and use the screen as a dedicated tablet for all your on the go needs. HP also claims that the laptop has a long battery life, which makes it a viable travel companion.
Dell XPS 13 (9310)
This 13-inch laptop has it all and meets every requirement of even the most demanding users. First and foremost, it is small and compact, making it quite portable. Furthermore, it comes with ultra-powerful specifications in the form of an Intel Core i7 11th generation CPU, 32GB of RAM and 2TB NVMe SSD storage. These specifications are more than enough for getting everyday tasks done without a hassle and are good enough for demanding programs and applications. The laptop comes in a sleek design which is professional and quite sturdy as well. Overall, this laptop is the ultimate on the go workbook.