According to China's People's Daily Online, the country now has its first riot control security robot - 'AnBot'. The robot reportedly has an eight hour battery life and is designed to chase perps on flat surfaces. According to reports emerging out of China, the AnBot has been developed by the National Defense University and was launched at the 12th Chongqing Hi-Tech Fair.
A Government press release goes on to say, "AnBot represents a series of breakthroughs in key technologies including low-cost autonomous navigation and intelligent video analysis, which will play an important role in enhancing the country's anti-terrorism and anti-riot measures."
While the Chinese may be comparing the AnBot to a "Russian Nesting Doll," the internet has gone wild because of its uncanny resemblence to a Dalek from popular sci-fi series, Doctor Who.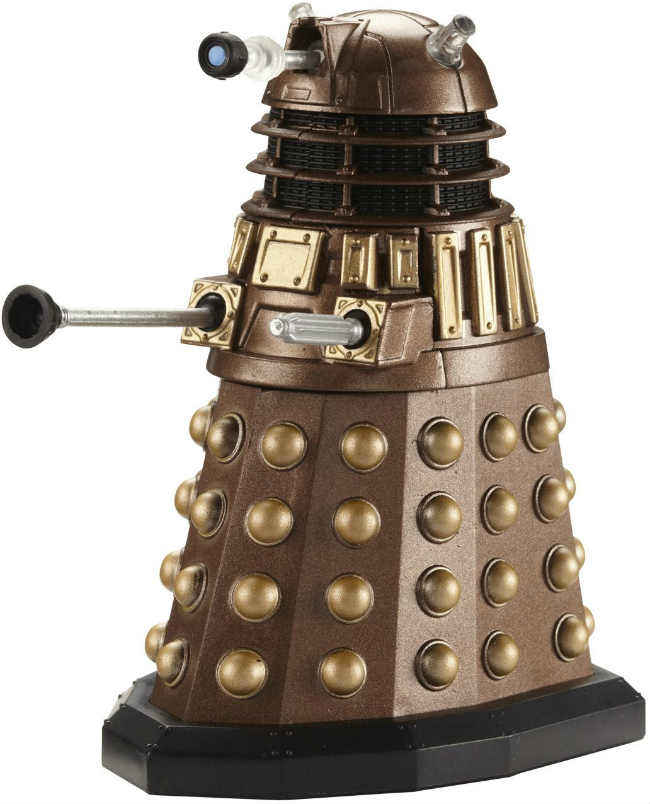 Dalek from Doctor Who
AnBot is 1.49 meters in height and weighs 78 Kgs. It can reach speeds of 18 Kmph and can patrol at a speed of 1 Kmph. The press release goes on to say that the robot has sensors that can mimic the human brain, eyes and ears (which is hard to believe and sounds completely out of whack). AnBot is also said to be equipped with an electrically charged riot control tool, which it deploys in riot conditions.
Sounds cool China, but we'll believe it when we see it.
Image Courtesy: China News