Zynga on Wednesday announced the launch of FarmVille 2, a new version of its popular FarmVille game. With the new game, the online gaming company aims to woo former addicts as well as new players.
FarmVille 2 is Zynga's first game to be developed entirely in 3D and had been in the works for quite some months. The new game not only allows users to grow and harvest crops but also use the harvested crops to feed farm animals. When fed, the chickens lay eggs, the cows produce milk. Animals also give fertilisers, important component for farming.
Users can also bake treats and sell them in the market. The coins earned can be used to buy more items. Moreover, planting and harvesting crop have been made easier in FarmVille 2. Users can now simply drag mouse over an area and plant crops at that area at once.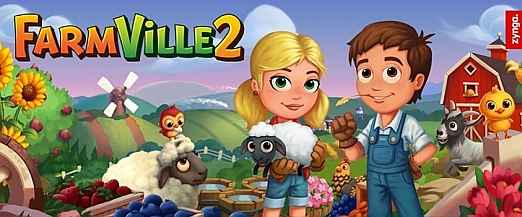 Zynga has made it clear that FarmVille 2 is not aimed to replace the original FarmVille and hopes users will enjoy playing both games. FarmVille 2 will have more social features such as players can earn crops by assisting their friends' farms. Zynga plans to enable users to sell, barter, or trade their crops with fellow farmers. The game will be available in 16 different languages, apart from English.


Zynga had launched FarmVille on Facebook in 2009. The Facebook game soon became one of the most popular games online. According to an estimate, FarmVille has been played by at least 83 million people worldwide. However, popularity of the game started to decline. Once the game had 32 million daily active users, more than ten times the number today.
FarmVille 2 is now live on Facebook. Check it out here.
Also read,