News
XFX AMD Radeon HD 6790 releases in India, for Rs. 9,000
XFX has launched the AMD Radeon HD 6790 in India, bringing its XFX Dual Fan design to AMD's top-end mainstream card. The cooling system is more efficient, generates less noise, and well-suited to overclocking performance. It uses heat pipes to transfer he
Abhinav Lal
| Published 15 Apr 2011 13:21 IST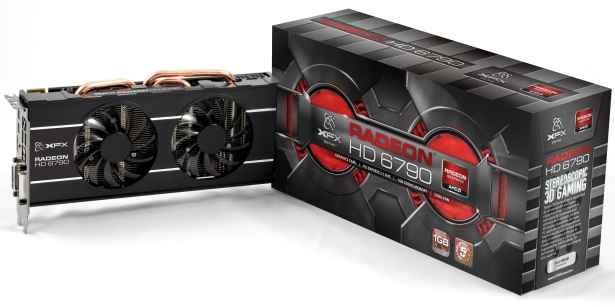 XFX has launched the AMD Radeon HD 6790 in India, bringing its XFX Dual Fan design to AMD's top-end mainstream card. The cooling system is more efficient, generates less noise, and is well-suited for overclocking. It uses heat pipes to transfer heat away, and features the XFX Air Flow Bracket, which provides increased exhaust airflow. The XFX Radeon HD 6790 is available at an estimated street price of Rs. 9,000 in the country, with a 3 year warranty.
Calling it the 'most advanced graphics card in its class', XFX promises the card will bring your gaming to a serious level. It recommends two XFX Radeon HD 6790 GPUs in CrossFire, which will apparently offer performance comparable with the Nvidia GeForce GTX 570, at a much lower price. XFX has put a variety of ports on the 6790, from DVI, HDMI and mini-DisplayPort, convenient for a variety of configurations, and AMD Eyefinity setups.
[RELATED_ARTICLE]The XFX Radeon HD 6790 as a mainstream graphics card is geared to deliver strong performance across applications, from games to design tools, HD and Blu-ray video, all amped up with AMD's EyeSpeed visual acceleration technology.
For more details on the specifications and capabilities of the AMD Radeon HD 6790, refer to our previous coverage.
A variety of other AMD partners have also released the HD 6790 in India, at similar price points.