Today @eveleaks revealed that Moga is working on a gamepad for iPhone, one that can charge while you play, dubbed as the 'Moga Ace Power'. The gamepad includes an 1800mAh battery pack alongside a set that looks pretty close to Xbox 360 style controls. All you need to do is to simply pull two halves of your controller apart wide enough to fit your device.
There is also a video on YouTube that confirms the controller's existence, and establishes its compatible devices, however the video has been made only for private viewing. Its designed for the Apple's widescreen iPhone 5, 5C, 5S and fifth generation iPod touch. Apple also announced during its launch event for iOS 7 mobile operating system that there will be third party controller support for its mobile devices.
As of now, there are no official updates from Moga regarding the release date and price of the Ace Power. However, we cant expect the peripheral to be cheap as Moga's Hero Power controller for Android, which also sports a 1800mAh battery pack, retails for $59.99, not including the patent premium they might need to pay for iPhone licensing fee. ClamCase, Logitech and Moga are supposedly the first manufacturers to launch certified controller's under the 'Made for iPhone' programme. ClamCase had unveiled its own game controller in September dubbed as the GameCase.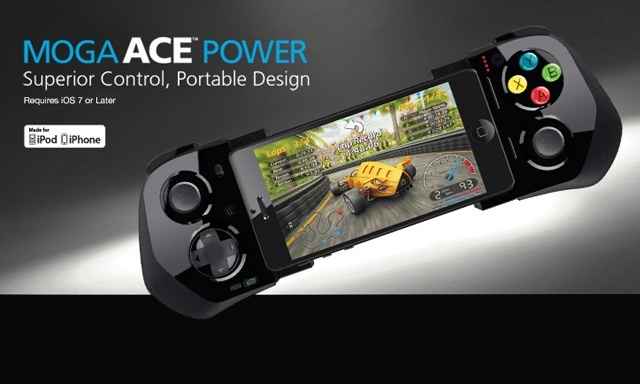 This points to a maturing mobile games market. Sales and profits in traditional console gaming is loosing out more and more with every passing quarter to mobile gaming development houses. I personally feel that the shoddy touch screen input is what is holding back phone gaming and shoulder buttons are the only difference between flagship phones and the Vita and the gameboys.
Source: TheVerge