There seems to be a bit of confusion regarding the launch of Microsoft's newest console, the Xbox One X in India. Yesterday, the company had announced that it was planning to launch the device in India on January 15 at a price of Rs 44,990. However, since then, the page has been taken down. The company has also been quiet about the launch of the console in India on its social media channels. We've reached out to Microsoft regarding this and are awaiting their response.
[Update] Microsoft said that they have nothing to share at the moment.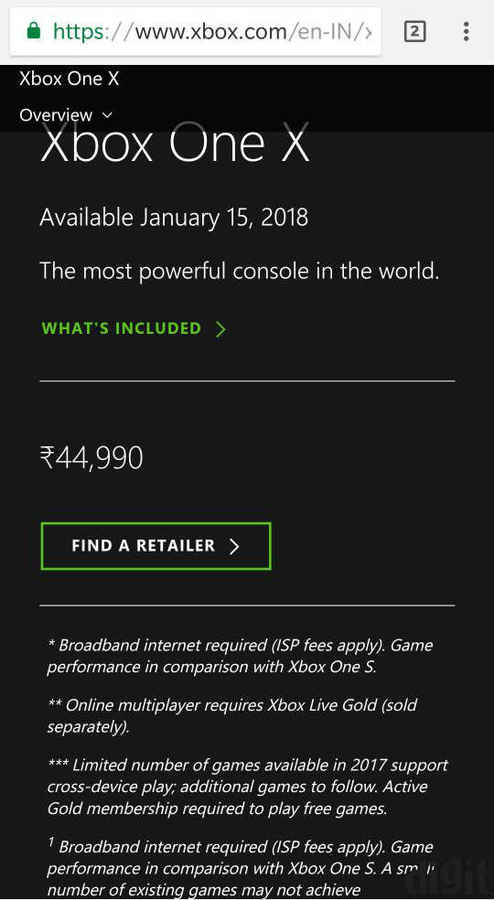 The original Xbox One X listing on the Xbox India page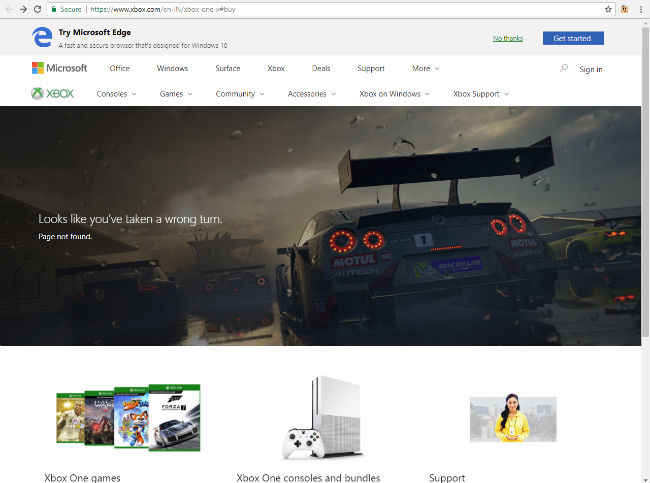 Xbox India Page After Xbox One X listing was taken down
To recall, Microsoft launched the Xbox One X last year, but only in select markets. Instead, the company launched the Xbox One S in India, which was launched internationally in 2016. In the US, the Xbox One X is priced at $499,99 (approx. Rs 31,600). However, we picked one up from Abu Dabhi Duty Free for about Rs 36,000.
By comparison, Sony most powerful game console, the Sony PlayStation 4 Pro is already available in the country. It should also be noted that Sony's console was launched at a price of Rs 38,900. Further, the bundle was launched at 41,990.
The Xbox One X is powered by a 2.3GHz custom AMD CPU and a graphics card with with 6 teraflops of graphical performance. You also get 12GB of GDDR5 memory with 1TB storage. The device is capable of playing games in 4K at 60fps. The company claims that the system is currently the most powerful console in the world. It also comes with support for HDR and Dolby Atmos audio.