Star Wars: Force Unleashed 2
Starkiller, Darth Vader's dark apprentice, is somehow back in his full corporeal form in Star Wars: The Force Unleashed II, even though he ended up either dead or a Vader-like cyborg in the last game.
LucasArts has announced that The Force Unleashed II will be available on October 26, 2010, and for now, story and gameplay details are scarce. Check out the new trailer in the meanwhile, which at least promises some insane dual light saber action.
Medal of Honour release date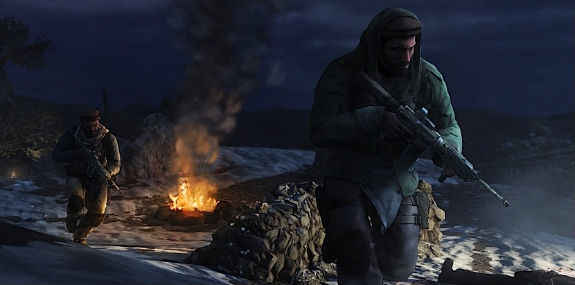 EA has confirmed the series reboot, ingeniously named Medal of Honor, will launch on October 12th. It is the "great first person shooter" that they hope will take back the crown from the Call of Duty series, and compete with the runaway success of Modern Warfare 2. To be released for PC, Xbox360, and PS3, the game is developed by DICE (makers of BattleField 2: Bad Company).
The player will be a Tier 1 Operator, one of only a few hundred Elite Special Forces soldiers within the Special Operations Command. A "living, breathing, precision instrument of war", the player will have to combine the "surgical tactics of Tier 1 Operators" with the "sledgehammer force of Army Rangers". Check out some really cool trailers here.
Read on for screenshots of Rage and Brink, as well as Assassin's Creed 3, and more!
Rage screenshots
Developed by Bethesda Studios, the guys who brought us Fallout 3, Rage runs on idTech 5 Engine, and it simply looks stunning. Set in a post apocalyptic asteroid-hit world that has many similarities with Borderlands, the game also lays a heavy emphasis on vehicles and weapons engineering apart from first person shooting action. The sole survivor of your malfunctioning Ark, you emerge wearing an Ark jumpsuit which offers regenerative abilities that help you survive the savage dystopic world. Only due out in 2011, you can enjoy the stunning screenshots till then:

Click to enlarge in new window

| | | |
| --- | --- | --- |
| | | |
| | | |
Brink screenshots
Also being developed by Bethesda Studios along with Splash Damage, this genre redefining first-person shooter will combine elements of parkour and player customization in a futuristic world. It will release this American fall for the Xbox360, PC, and PS3.

Click to enlarge in new window

| | |
| --- | --- |
| | |
| | |
Assassin's Creed 3 to be called Assassin's Creed Brotherhood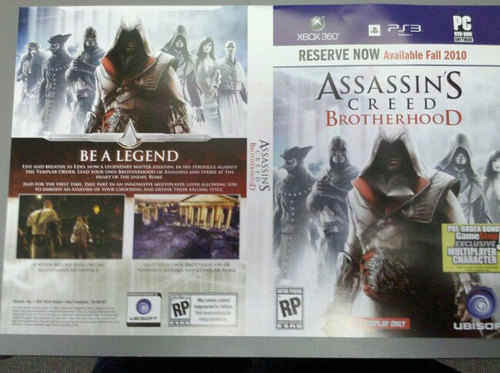 Rumours have been circulating for a while, but now, after a product promotion leak from Gamestop, the information has been confirmed officially by Ubisoft. The game will supposedly release this American fall, and will feature action in other Italian surroundings, including Rome.
Await more details over the next week or so. What it says at the back of the product leak is: "Live and breathe as Ezio, now a legendary master assassin, in his struggle against the Templar Order. Lead your own Brotherhood of Assassins and strike at the heart of the enemy, Rome. And for the first time, take part in an innovative multiplayer layer, allowing you to embody an assassin of your choosing and define their killing style. A never-before-seen online multiplayer experience. Lead your own brotherhood of assassins, as Ezio, and conquer Rome." Sounds good!
Read on for information about the next Red Faction title, DLCs coming your way, and an unbelievable Streetfighter video!

THQ will unveil new Red Faction title later this month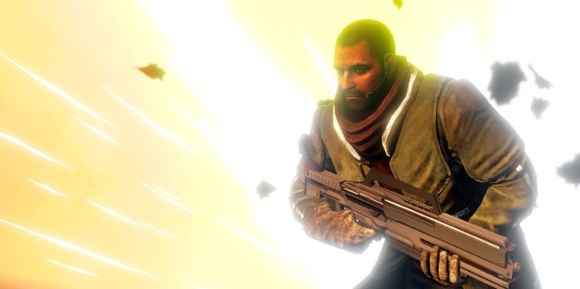 The follow up to the very popular Red Faction: Guerilla title will be unveiled later in May, according to THQ. Some rousing information about it before that, straight from the horse's mouth, THQ's CEO, Brian Farell ""It's got a new storyline; we think that was one of the weaker points [in Guerrilla]. Red Faction's always been a technological showpiece, and we wanted to add production values in terms of story and environment this year. And when you see the new Red Faction, it's just a much more appealing game universe."
Sony's action MMO, The Agency, finally launches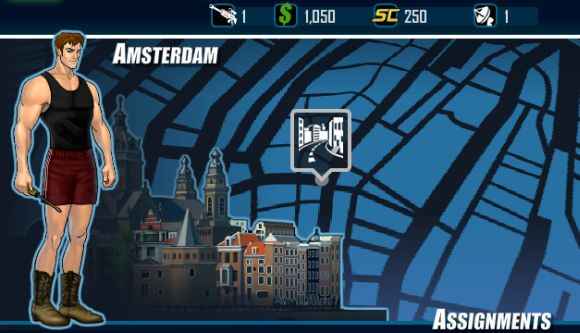 The Agency: Covert Ops, three years in the making, has finally launched, and will give free massively multiplayer games a run for their money. It is based on the Facebook platform, and will be a sort of social web game that lets users play the part of secret agents. Check out the app here.
Blizzard's Battle.net integrates with Facebook
Another piece of news related to Facebook, this one shows you the power of social networking, which led Blizzard to the conclusion that to truly give its users a taste of player-to-player interaction and community building, the obvious step is to reach out to the massive social platform that is Facebook. Apart from the many recent changes in Battle.net, this one's progress is described as "The first step in the integration will enable StarCraft II: Wings of Liberty players to quickly add Blizzard gamers who are friends on Facebook to their Battle.net friend lists, facilitating their social gaming experience on the service." The functionality will be added to the StarCraft II beta very soon, and more Facebook-specific features will be revealed when it is.
DLC updates: downloadable content is on its way!
Red Dead Redemption:
The DLC will give players of Red Dead Redemption several new features, including an Easy Mode, and along with the Outlaws to the End multiplayer pack get six free co-op missions, which will also support XP rewards, Trophies, and achievements. Here is how it is described by Rockstar Games "Multiplayer in 'Red Dead Redemption' offers players a whole new way to encounter the massive open world we've created, but we felt the experience would not be complete without co-op game play. With these missions, we wanted to create new ways for players to share in the experience of engaging with this amazing landscape." It will be available for Xbox360 and PS3 simultaneously, some time in June
Guitar Hero 5 & Band Hero
Three track packs for Guitar Hero 5 and Band Hero will be available later this month, with such famous bands as Foreigner, Lynyrd Skynyrd, Snow Patrol and Aerosmith making the charts, divided into Classic Rock, Alternative Pop, and Aerosmith track packs.

Dragon Age: Origins - Darkspawn Chronicles
The much awaited Darkspawn Chronicles DLC will be releasing this May 18th, much to the happiness of Dragon Age fans. It will be an alternate scenario to the first instalment, where the good guys lost, and players will now play on the evil side. It will cost approximately $5. Check out the video trailer below:
Streetfighter Legacy – An inspired short-film
Made by legendary stuntmen, fight coordinators, and action-film veterans such as Joey Ansah and Owen Trevor, the short-film showcases an extreme fight sequence between the two most famous Streetfighter characters, Ken and Ryu. Check it out below (available in full 1080p HD here):
New COD, possibly Modern Warfare 3, to be made by Infinity Ward
While rumours have spread all over the internet that IW will probably dissolve, Activision has finally stepped up to the plate to say that this is most definitely not the case, and that the studio will be at the helm of a new Call of Duty title, possibly Modern Warfare 3. Activision's COO, Thomas Tippl, said: "Infinity Ward is working on a Call of Duty title and you'll hear more details as we advance through the year." This is surprising news, as more than 35 people have already left the beleaguered game studio, and much hated Activision CEO said "it is likely that a few more people will leave as well."