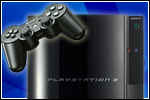 Lawyers for Sony Computer Entertainment have asked a San Francisco District Court judge to block the release of code that would enable the "jailbreaking" of the Sony PlayStation 3.
SCEA filed suit against George Hotz (AKA "geohot") as well as "Bushing," Hector Martin Cantero, Sven Peter, and others alleged to be part of the FAIL0VERFLOW group of hackers that contributed to the release of the PlayStation 3's root key.
SCEA charged Hotz and the others with violations of the Digital Millennium Copyright Act, the Computer Fraud and Abuse Act, plus breaches of California copyright law, breach of contract, and other violations. SCEA also asked the court for a temporary restraining order preventing the plaintiffs from posting any code, including the so-called Elliptic Curve Digital Signature Algorithm keys, encryption keys, dePKG firmware decrypter, or other tools.
Hotz published the documents on his Web site, but offered no public statement.
PS3News posted what the site alleged to be a statement from GeoHot via IRC:
[RELATED_ARTICLE]"After reading the documents and consulting with my legal team, I have decided to repost the information and jailbreak," he said. "The [Temporary Restraining Order] is proposed, not signed. If the court signs off on the TRO, I will comply with the court's decision."
Cracking the trusted protection module at the heart of the PS3 would allow a user to install his own software on the machine, for whatever purpose he chose. SCEA argued that one purpose of the TPMs was to prevent users from playing illegally copied or pirated games. A second, SCEA said, was to ensure that the PS3 functions in a "safe and reliable manner".
SCEA argued that the FAIL0VERFLOW group's work "continued to encourage and induce others to engage in the same or similar circumvention of the TPMs in the PS3 system"

Copyright © 2010 Ziff Davis Publishing Holdings Inc.