Xbox Live head Larry Hyrb (Major Nelson) has posted a countdown to E3 2013 on his blog along with the phrase, "And it's on…" You can take a look at the countdown here. There is no information to certify that this will be the grand unveiling of the next generation Xbox, but the launch of the console is eminent and frankly, overdue.
We have seen a console refresh every five years, but with the PS3 and the Xbox 360, we have seen that life extend to almost 7 years. Rumour mills have been hard at work suggesting that the next generation home consoles from both Sony and Microsoft will see the light of day before the end of the year. Nintendo has already taken the first mover's advantage with the launch of the slightly more powerful Wii U globally.
Recently, we also heard that Microsoft would launch two different versions of the next generation Xbox. The two versions of the 'Xbox 720' consoles will be quite different from each other and will be aimed at different audiences. The first is the true next gen console with enhanced hardware and graphical capabilities that will be aimed at the hard-core gamer and will compete directly with the Wii U and the next generation PlayStation.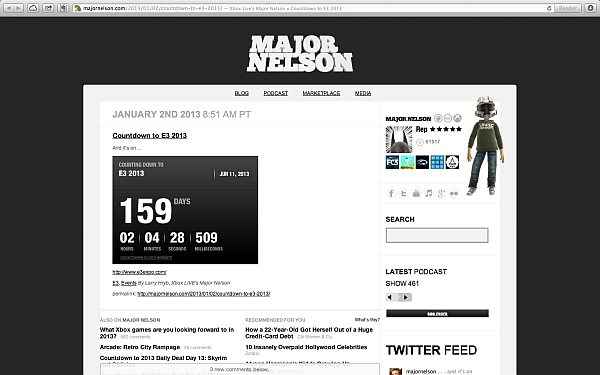 The other version of the next-gen Xbox console will have Windows 8 OS at its core and won't be able to run the latest AAA gaming titles but instead will support downloadable games from Xbox Live. It will function more like a set top box providing entertainment along with casual games. The hardware specifications of the new Xbox aren't known, but The Verge has reported that Microsoft will use a chipset that will enable an "always on" feature that will enable the device to boot quickly "and resumes to provide near-instant access to TV and entertainment services."
Bungie, the studio that brought the Halo franchise to the Xbox and the Xbox 360 has confirmed that their next game called Destiny will launch for the Xbox 360 as well as the next-gen Xbox hinting that the console is just around the corner.
The big question still remains, with the kind of graphics we have seen from games such as Halo 4 and the Last of Us, do we really need the next-gen consoles? How much more power will they show? Will the graphical jump be similar to the one we saw with the PS3 and the Xbox 360? Will the newer gameplay and interface features like the PS Move, Kinect, and Smartglass take a more prominent place? Or will the next console be more of a multimedia device targeted at the living room? Or will there be many different versions, aimed at different gamers, from hardcore to casual. Stay tuned, as all these questions will be answered in a mere 159 days when E3 kicks off on June 11, 2013.